Education Abroad
The Department of Sociology has a long-standing commitment to international study and offers a wide range of opportunities to participate in a study abroad experience. Globalization of economies, political structures, and communication has made it critical for students to understand the complex problems that confront contemporary societies.
Students participating in international study gain concrete skills in intercultural communication, nation-specific knowledge, and an awareness of both self and others in the global context of the 21st century world.
 

GREECE
The Department of Sociology offers "Contemporary Culture, Politics, and Society" in Greece, exposing students to Eastern Mediterranean culture, society and tradition while learning specialized field research and data analysis. The 2020 dates are still to be determined. The deadline is March 1st, 2020, please signup on the Education Abroad website. For more information, please contact Sophia Koufopoulou or Brendan Mullan,  or visit 405 Berkey Hall. 
GUATEMALA
New for 2020! "Social and Environmental Issues in Guatemala" with Drs. Samantha Fox and Ben Marley. This interdisciplinary program visits Guatemala's highlands to immerse students in the everyday life of Guatemala while studying the country's recent history, U.S. political and trade policies' impact on life in Guatemala, and the resilience of Guatemala's indegenous peoples. Students develop qualitative research skills in interviewing and participant observation. The program runs May 21-June 16, 2020. The deadline to apply is March 1, 2020. For more information, contact Samantha Fox.
---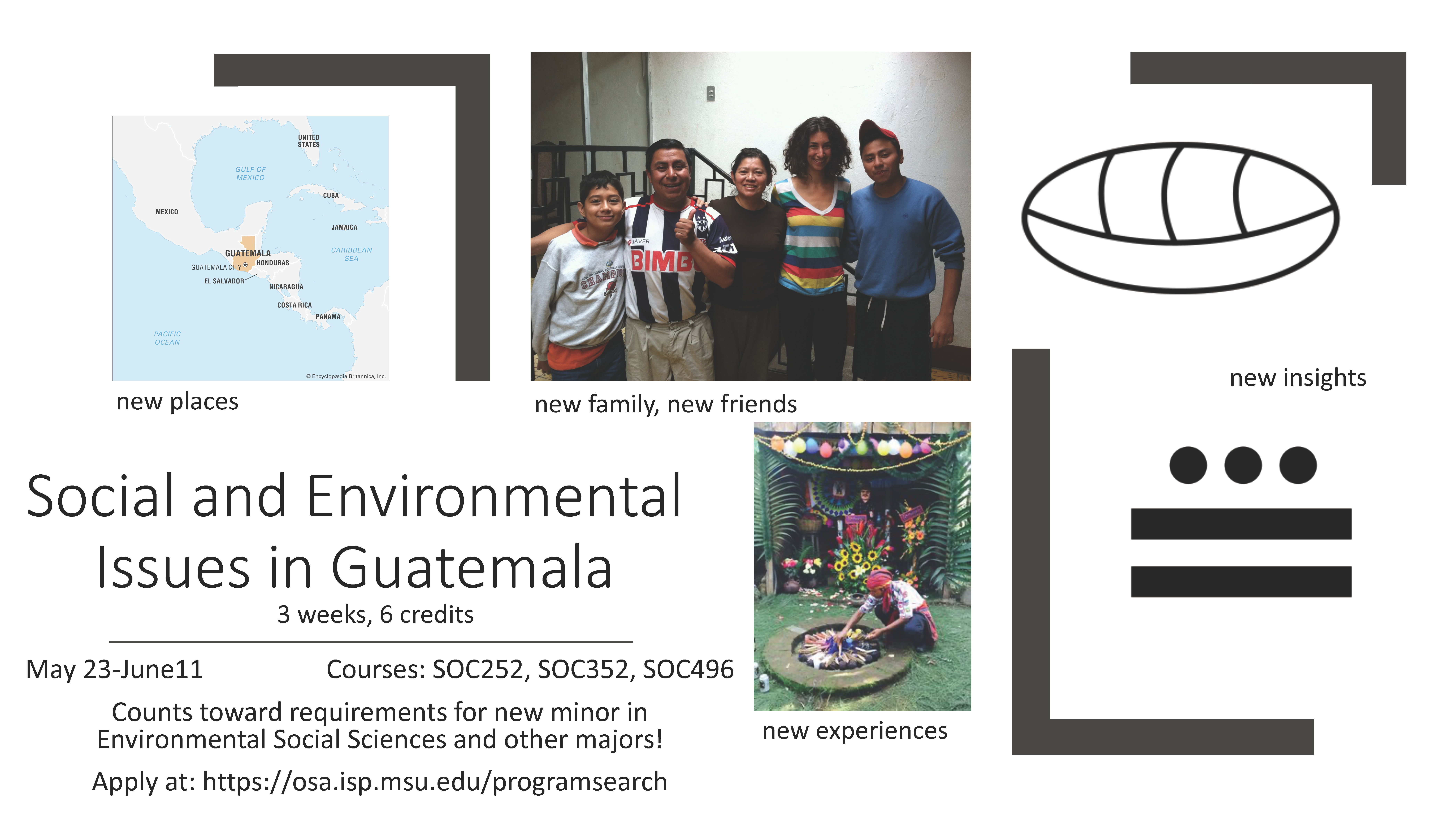 Below are the flyers for the Greece study abroad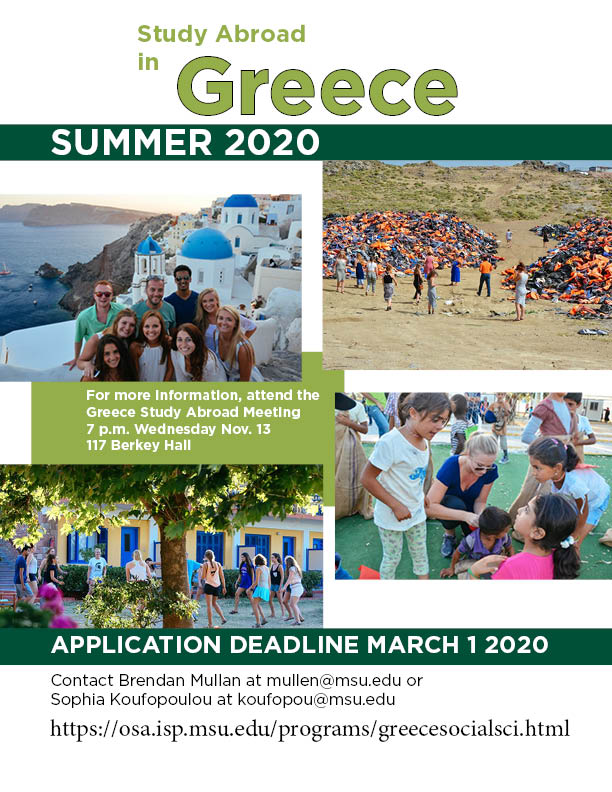 Frequently Asked Questions