About Sociology
Meet the Undergraduate Program Director
 Dr. Sarah Prior is the Undergraduate Program Director for the Department of Sociology. She works to improve the undergraduate curriculum and learning experiences for all our undergraduate students. She can be reached at priorsar@msu.edu.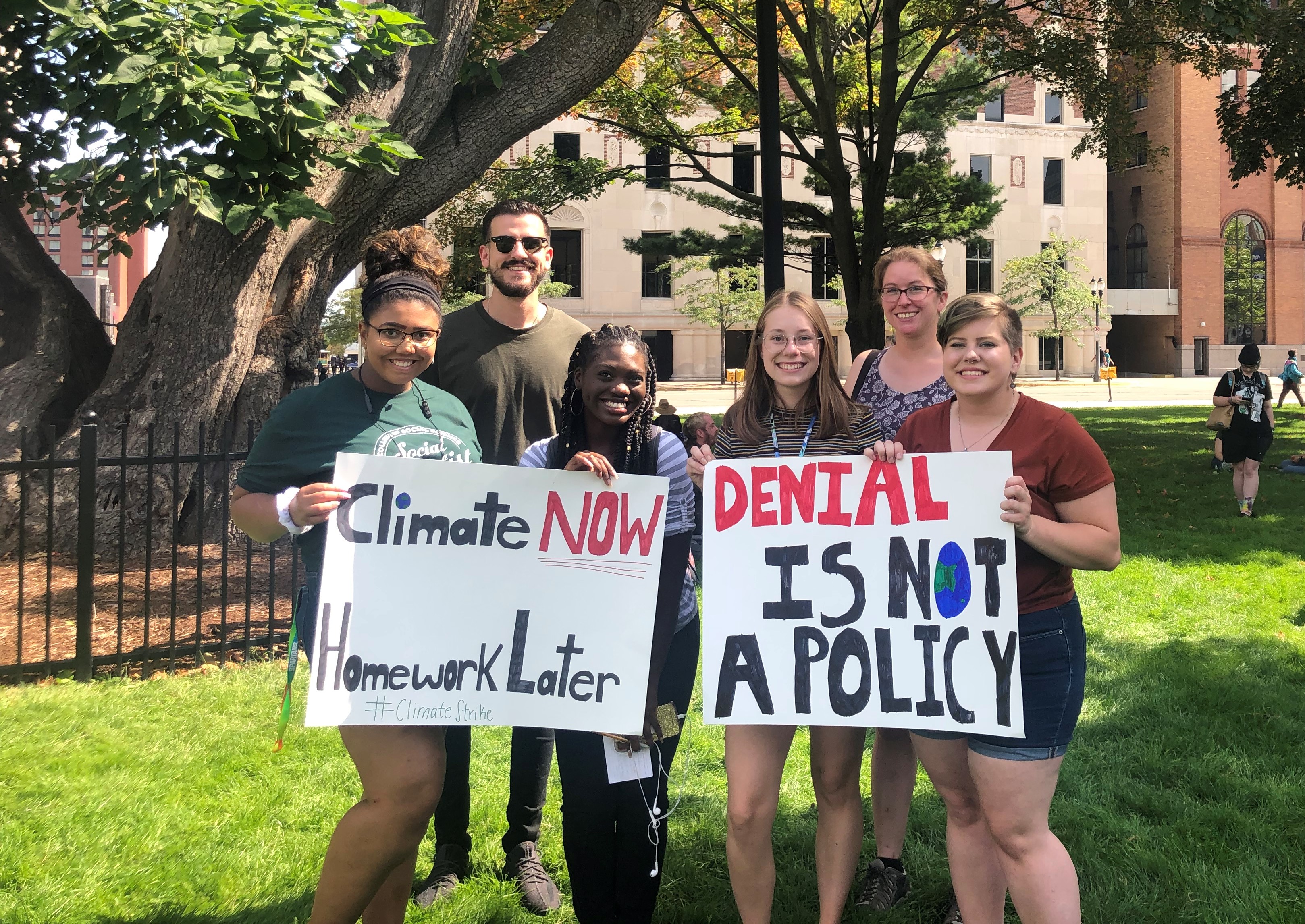 Sociology is the study of human society. Sociology asks these questions: How is society shaping us? How are we shaping society? Considering social phenomena from a sociological perspective can be a tremendous asset to one's academic and professional career. Students who study sociology will gain insights on topics ranging from the development of the self (how did you become who you are?), to the functioning of large institutions like religion (why do you believe what you believe?) and health care (how does our society take care of the sick?). They will be exposed to the experiences of immigrants in a new country, as well as the development and dissemination of movies and music. As budding sociologists, students in the Department of Sociology at MSU will seek and find ways to explain the complex and fascinating links between individuals and the groups, organizations, communities, and societies in which we live and function.  At MSU, we emphasize areas such as environmental sociology, the sociology of health and medicine (including the study of mental health), the study of sex and gender, the relationships between animals and human society, and others.
The Undergraduate Program
---
The basic principles of our undergraduate program emphasize an overall competence in the main areas of the field of sociology, as well as an understanding of a community-based approach to learning; the practice and use of excellent writing skills; the art and application of critical thinking; and the development and use of analytical skills. Our program also focuses on: the development of active learning and research skills, doing sociology, the experience of team learning, the competent use of the online learning and working environment, the development of both job skills and life skills, and considering the world as a classroom for lifelong learning. These principles guide the undergraduate program in sociology as it continues to evolve and adapt to the needs of today's human population.
Undergraduate Awards and Recognitions
---
MSU Sociology celebrates the accomplishments of its undergraduate students in the Spring of 2021.
F.A.Q.