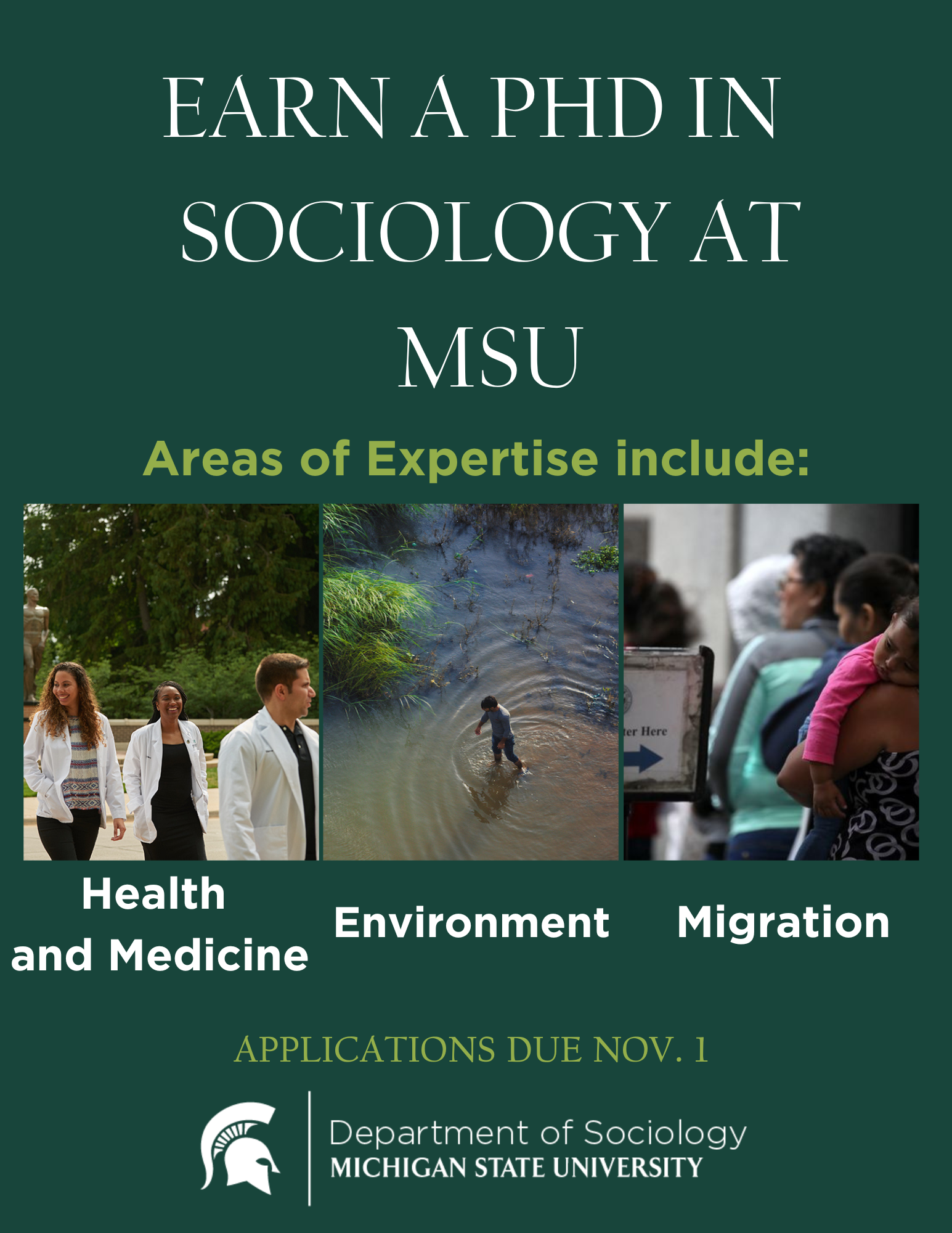 Michigan State University Department of Sociology is pleased to accept applications for PhD students for the Fall of 2024.
The Sociology graduate program prepares graduate students for a variety of career options in academic and applied settings by providing a solid basis in foundational sociological knowledge as well as cutting edge research methods and sociological theories. Although we have a diverse range of teaching and research areas represented in the Department, we have particular strengths in Environment, Health and Medicine, and Migration.
Our strength is augmented by outstanding affiliated sociologists in James Madison College, the College of Communication Arts and Sciences, the College of Agriculture and Natural Resources, and the College of Education.
The deadline to apply is Nov. 1. Please see our application section for more information or contact Academic Program Coordinator Parrys Carter-McGee at cart414@msu.edu