Research Centers and Programs
Below are a list of research centers and programs affiliated with the Sociology Department:
African Atlantic Research Team
---
African Atlantic Research Team, AART, is a team that offers specialized mentoring, advising, and career development.Their mission is to ensure that African American and other racial ethnic students, and those engaged in studies of people of African descent, and those who share their social spaces, pursue PhDs for knowledge production.
In August 2016, AART participated in the "6th Annual Transatlantic Roundtable on Religion and Race" held at the University of West Indies in St. Augustine, Trinidad. AART members were invited to help facilitate the event and to make presentations on the Roundtable's Theme: "Persistent Racial Problems: Political, Cultural and Religious Responses." The participations were well received by conference attendees that consisted of scholars, clergy, laypersons, activists, and students form Africa, the Caribbean and North America (AART NEWSLETTER, 2016).
For more information about AART, call 517-432-8669.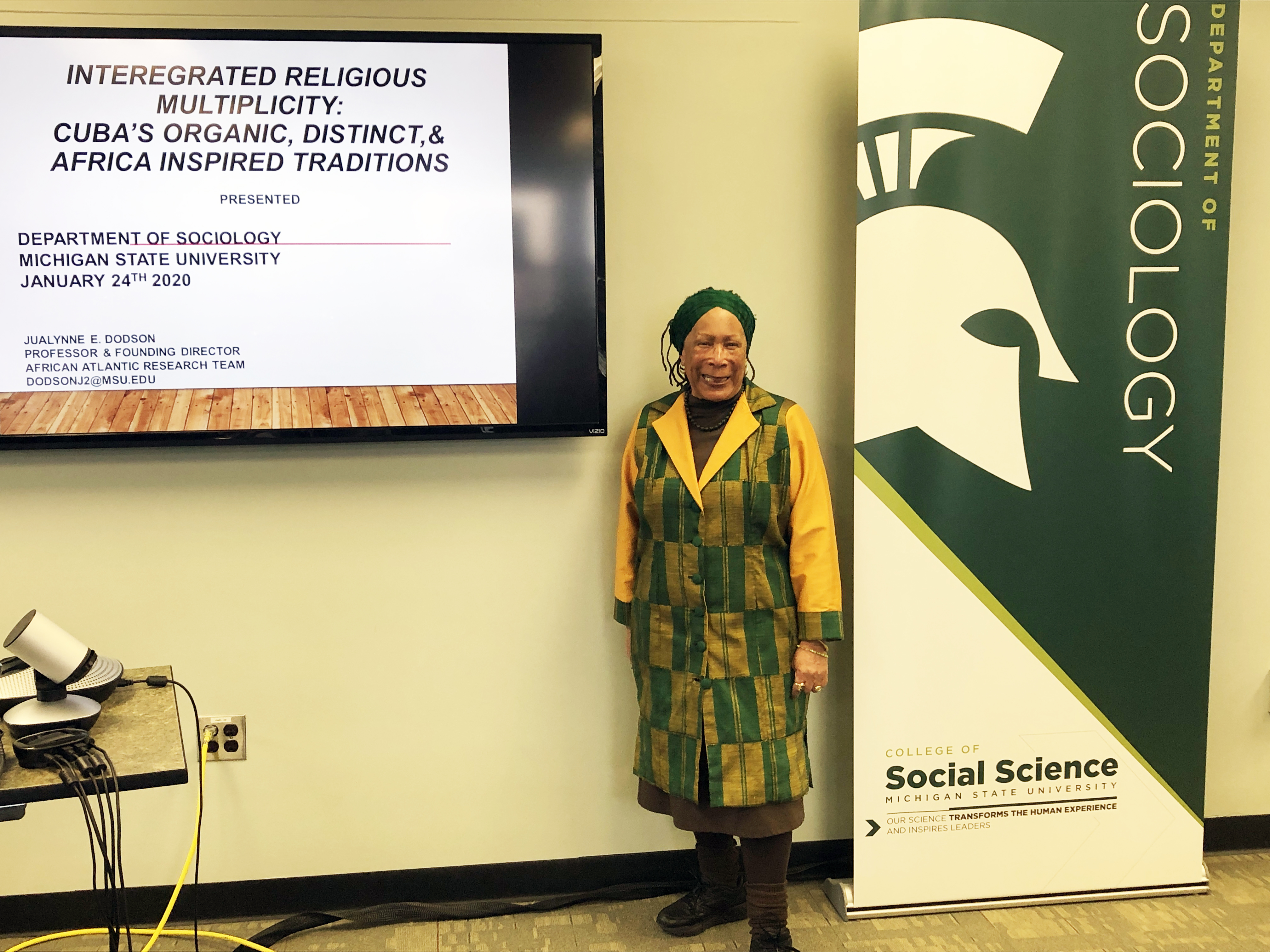 ---
Animal Studies is a MSU program focused on the relationship between humans and other animals.  The program includes:
For more information go the the Animal Studies website.
---
The Environmental Science and Policy Program focuses on building innovative graduate education programs, linking MSU research with national and global research priorities, and making MSU more connected and visible through national and global efforts. The program also includes:
For more information go to the ESPP website.
Julian Samora Research Institute
---
Julian Samora Research Institute (JSRI), is a research organziation that focuses on the Latino and Hispanic community in the areas of economic development, education, and families and neighborhoods. JSRI also offers: 
Database resource for Hispanics
Julian Samora Working Paper Series
Julian Samora Research Institute Occasional Paper Series
Institute Research Report Series
JSRI Endowment Scholarship
For more information, please visit the JSRI website.