SUMMER ONLINE COURSES NOW AVAILABLE
MSU Sociology is happy to announce a full list of Summer 2021 Online Courses are now available.
WELL-BEING RESOURCES
As we are venturing into one of the most stressful times of the academic year, it is important for all of us to care for and support our students, our staff, our faculty, and ourselves. Toward this end, we've identified a range of physical and mental health and wellness resources (broadly defined) for undergraduate and graduate students, and for employees.
TOGETHER WE WILL
Masks still are needed in indoors settings at MSU as the university reviews recent state and CDC guidance. Also, planning is underway to gradually have more faculty and staff return to working in-person on campus.
WELCOME MESSAGE
Chair Aaron McCright has a message to all new and returning Sociology students: You will get through this and be stronger for it.
ONLINE TEACHING RESOURCES
We have pulled together a variety of information to assist faculty and staff in preparing for online learning, including FAQs for Zoom, D2L, PowerPoint and Kaltura MediaSpace.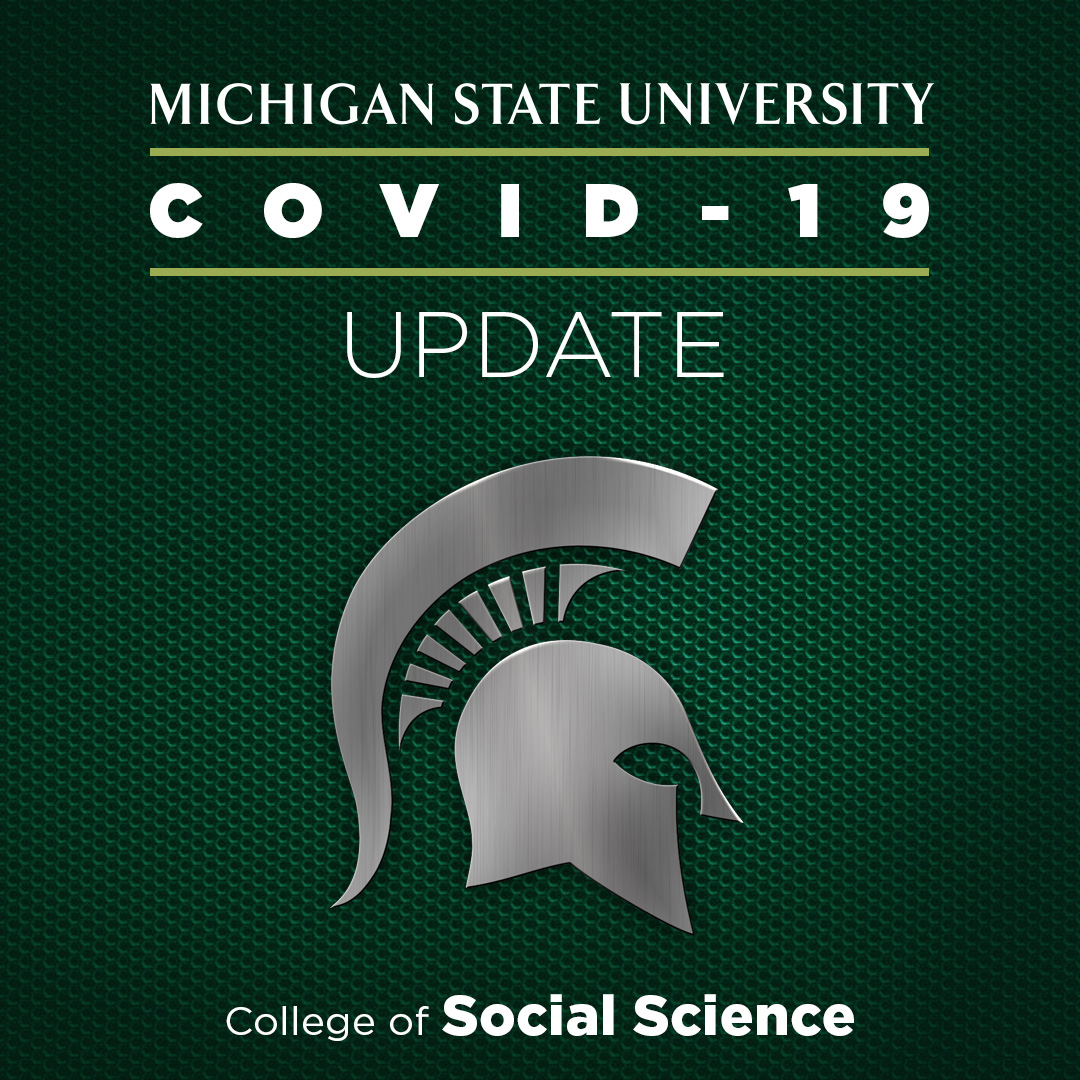 At the College of Social Science, we believe that the quality of our academic programs, learning, and work environments, depends upon our capacity to uphold the principles of diversity, equity, and inclusion. We strive to cultivate an inclusive and welcoming college environment that celebrates a diversity of people, ideas, and perspectives.  Read more on our Diversity, Equity and Inclusion page highlighting the people and efforts of MSU Sociology.