Keith Hampton
Professor
Affiliated Faculty
Other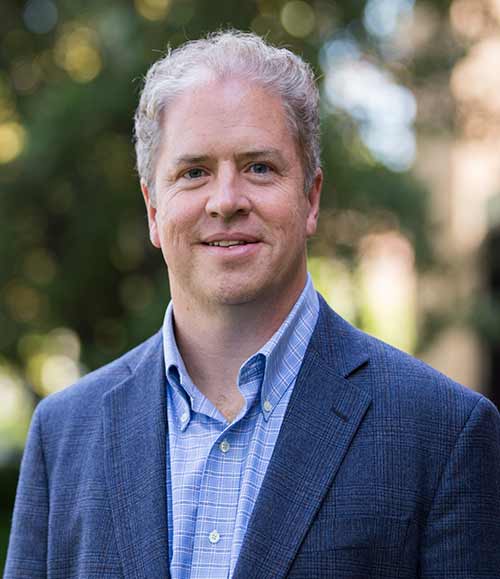 Professor
Department of Media & Information
PhD, University of Toronto, 2001
PhD, Michigan State University, 1980
CA435
East Lansing, MI, 48823
517-432-6747
CURRICULUM VITAE
Keith Hampton
---
BIOGRAPHY
Keith Hampton, Ph.D., enjoys sharing and exploring new research across disciplines, and introducing students to the study of social network analysis. He is a focused teacher whose research-rich style brings concepts to life through the study of media and information theory and methods. Hampton studies community and the relationship between digital technologies, social networks, democratic engagement and the urban environment. 
A dual citizen of the U.S. and Canada, Hampton received his doctorate and Master of Arts in sociology from the University of Toronto, and his Bachelor of Arts (Hons.) in sociology from the University of Calgary. Before joining the faculty at MSU, he was the Endowed Professor in Communication and Public Policy and Co-Chair of the Social Media & Society Cluster in the Department of Communication in the School of Communication and Information at Rutgers. Other previous posts include assistant professor at the Annenberg School for Communication, University of Pennsylvania; as well as Assistant Professor of Technology, Urban and Community Sociology, and Endowed Class of '43 Chair in the Department of Urban Studies and Planning at the Massachusetts Institute of Technology. 
---
ASSOCIATED PROGRAMS
 

Director for Academic Research, Quello Center
---
PUBLICATIONS
Hampton, Keith (2019). Social Media and Change in Psychological Distress over Time: The Role of Social Causation. Journal of Computer-Mediated Communication.
Marin, Alexandra & Keith Hampton (2019). Network Instability in Times of Stability. Sociological Focus 34(2).
Hampton, Keith and Barry Wellman. (2018). Lost and Saved… Again: The Moral Panic about the Loss of Community Takes Hold of Social Media. Contemporary Sociology 47(6), 643-651.
Hampton, Keith (2017). Studying the Digital: Directions and Challenges for Digital Methods. Annual Review of Sociology 43, 167-188.
Weixu, Lu & Keith Hampton (2017). Beyond the Power of Networks: Differentiating Network Structure from Social Media Affordances for Perceived Social Support. New Media & Society 19(6), 861-879.  
Hampton, Keith, Inyoung Shin, and Weixu Lu. (2017). Social Media and Political Discussion: When Online Presence Silences Offline Conversation. Information, Communication & Society 20(7), 1090-1107.
Hampton, Keith (2016). Why is Helping Behavior Declining in the United States but not in Canada: Ethnic Diversity, New Technologies and other Explanations. City and Community 15(4), 380-399.
Hampton, Keith, Weixu Lu  and Inyoung Shin. (2016). Digital Media and Stress: Cost of Caring 2.0. Information, Communication & Society 19(9), 1267-1286.
Hampton, Keith. (2016). Persistent and Pervasive Community: New Communication Technologies and the Future of Community. American Behavioral Scientist 60(1), 101-124.
Hampton, Keith, Lauren Sessions Goulet, & Garrett Albanesius. (2015). Change in the Social Life of Urban Public Spaces: The Rise of Mobile Phones and Women, and the Decline of Aloneness Over Thirty Years. Urban Studies 52(8), 1489–1504.
Abbott, Katherine, Janet Prvu Bettger,
Keith Hampton
, & Hans-Peter Kohler (2015). The Feasibility of Measuring Social Networks Among Older Adults in Assisted Living and Dementia Special Care Units.
Dementia
14
(2), 199-219.
---
LINKS
Twitter
---