M. Isabel Ayala
Associate Professor
Tenure Faculty
Migration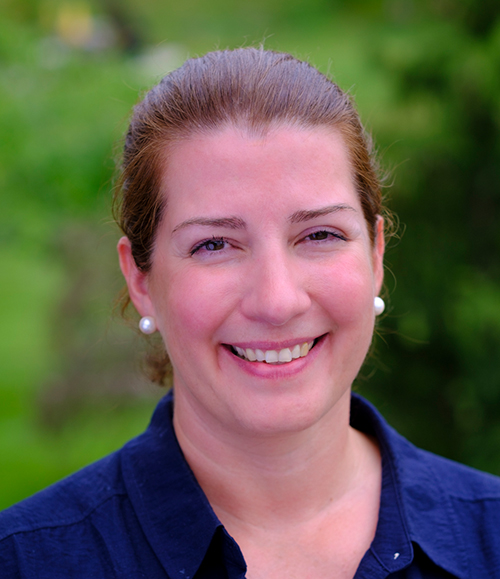 Associate Professor
Department of Sociology
PhD Sociology, Texas A&M University, 2007
M.S. Sociology, Texas A&M University, 2003
414B Berkey Hall
509 E. Circle Drive
East Lansing, MI 48823
517-353-6614
CURRICULUM VITAE
Isabel Ayala
---
BIOGRAPHY
María Isabel Ayala is Director of the Chicano/Latino Studies Program and Associate Professor in the Department of Sociology at Michigan State University. Ayala's work calls attention to the intra-group diversity and capital of Latinx people by examining the relationship between their unique and complex racialization and sociodemographic experiences and behaviors. Moreover, adopting strength-based approaches, Ayala explores the role of Latinx identities in reconstructing structures, centering and highlighting agentive and resilient behaviors and cultures in the navigation of physical, symbolic, and social White spaces. Her humanistic and social justice commitment and her dedication to inclusivity shape her research, teaching, and leadership. Ayala is a 2020-21 Big Ten Academic Alliance Academic Leadership Program Fellow.
---
ASSOCIATED PROGRAMS
Chicano/Latino Studies Program
---
PUBLICATIONS
Ayala, María Isabel and Christian Ramirez. 2019. "Coloniality and Latinx College Students' Experiences Equity and Excellence in Education.(Forthcoming). 
Ayala, María Isabel and Sheila Contreras. 2018. "It's Capital! Understanding Latina/o Presence in Higher Education."Sociology of Race and Ethnicity. DOI:10.1177/2332649218757803
Ayala, María Isabel. 2018. "The rationalization of college attainment through a color-blind lens among Latina(o) students." Journal of Latinos and Education. DOI:10.1080/15348431.2018.147829
Ayala, María Isabel. 2017. "Intra-Latina Fertility Behavior." Women, Gender, and Families of Color 5(2): 129-152.
Ayala, María Isabel and Dana Chalupa. 2016. "Beyond the Latino Essentialist Experience: Racial and Ethnic Self Identification and College Attainment." Hispanic Journal of Behavioral Sciences38(3): 378-394.
Ayala, María Isabel and Lorena Murga. 2016. "Patriarchy and Women's Multidimensional Agency: A Case Study of a Mexican Sending Village." Women's Studies International Forum 59: 1–8. 
Ayala, María Isabel. 2015. "Demography of Race and Ethnicity in Mexico." Pp. 73-90 in International Handbook of the Demography of Race and Ethnicity, edited byRogelio Saenz, Nestor Rodriguez and David G. Embrick. Dordrecht, NL: Springer Press.
---
LINKS
---