Dr. Sarah Prior awarded Outstanding Research Award
April 14, 2023
The ASMSU Senior Class Council awarded an Outstanding Research Award to Dr. Sarah Prior, Assistant Professor and Undergraduate Program Director.
"This award is for a graduating senior, faculty, or staff member who has worked tirelessly on their research or who has discovered something meaningful and worth recognizing," The Council wrote.
Dr. Prior received the award at a ceremony at Broad Art Museum April 13 at the MSU Senior Class Council Awards Ceremony. She was nominated by Bailey Scholars Program advisor Dustin Petty for research on campus sexual violence and book Campus Sexual Violence: A State of Institutionalized Sexual Terrorism Routledge 2022).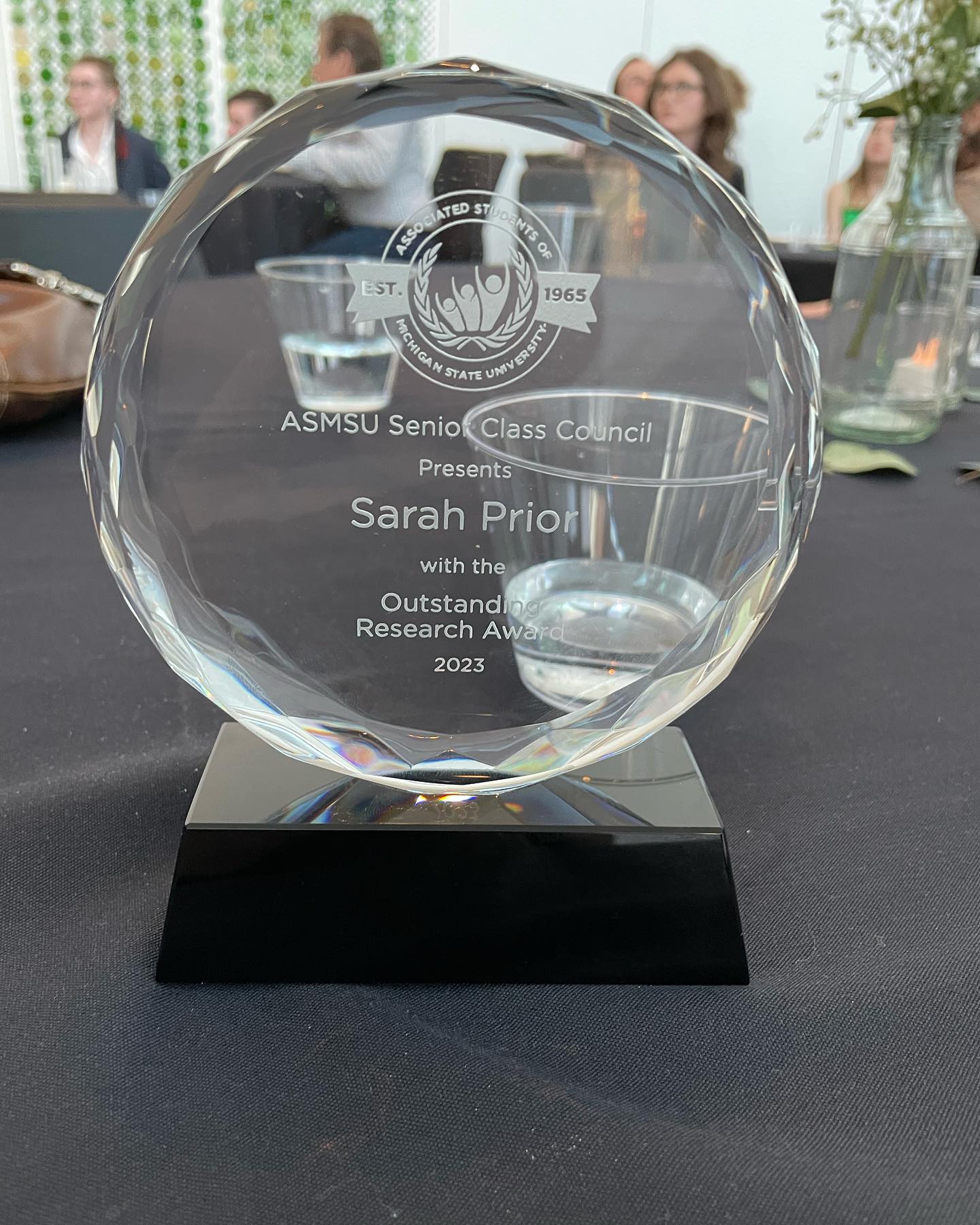 In addition to her work with the Sociology Department, Dr. Prior is Director at the Bailey Scholars Program, in the College of Agriculture and Natural Resources.