MSU Sociology welcomes Maria Espinoza
March 23, 2023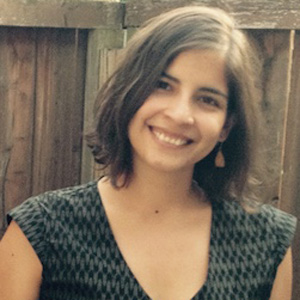 MSU Sociology is pleased to announce Maria Espinoza has accepted our tenure-system faculty offer for environment and health sociology position. She'll be joining our department in August 2023.
Dr. Espinoza is completing her doctoral degree in Sociology at Rutgers University. Her research centers on risk communication, environmental politics and the climate-health nexus.
"My main interest is in how certain narratives about infectious diseases (e.g., the "outbreak narrative") become the norm, prioritizing biotechnological fixes and shifting attention away from questions of social and environmental justice, public health infrastructure, and the lingering impact of economic reforms that enable disease to spread in the first place," Espinoza said.
Espinoza earned a B.A. from the Pontifical Catholic University of Peru and an M.A. in Sociology from Syracuse University. She has also worked both in the social sector as a venture coordinator for Ashoka in the Andean Region and in the private sector as a consultant conducting social and environmental impact assessment studies.
Her spouse Matthew Welsh will be joining the Department of Mathematics in a 3-year Research Associate position starting in August 2024.