Faculty Spotlight: Dr. Jodi Yelinek
June 6, 2023
Assistant Professor of Sociology Jodi Yelinek worked closely with the winner of the College of Social Science's Undergraduate Research Award.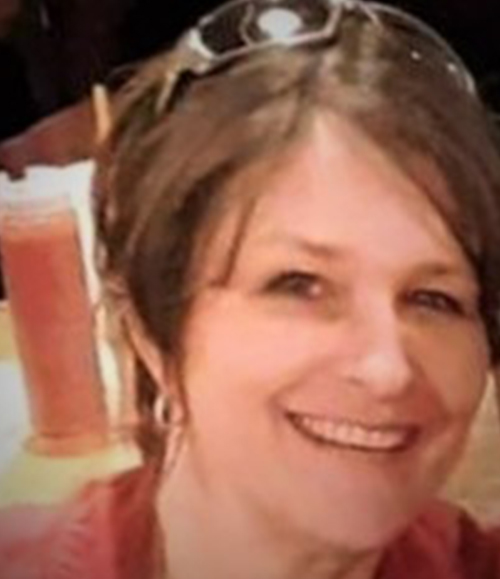 Alisar Alabdullah is a first generation Syrian immigrant and an honor student majoringin Psychology with a minor in human behavior and social services. She was awarded the Undergraduate Research Award in Spring 2023 in recognition of her "drive and passion for furthering research in the fields within the College of Social Science."
Alisar took SOC 350, Society and Mental Illness, with Dr. Yelinek and wrote a research paper focusing on the mental health of civilians affected by the war. She presented the paper at the 2022 Annual Meeting of the North Central Sociological Association at Dr. Yelinek's suggestion.
"One of the assignments was to conduct a research paper on something that's related to society and mental health that we were interested in. And I thought, "What else am I more passionate about than shedding light into the civilians that are affected by war?" There's a lot of research done on veterans and military personnel which is understandable, and I totally support that research. But until lately, there wasn't a lot of research done on civilians. Most of the focus was on physical health after their refugees and basic needs. But as we know now, more than ever, mental health and psychological needs are as important as physical needs. I started looking at what the research says. What do we need to improve? What are the gaps and what is working? I learned a lot in that paper. With the Ukraine war on many people's minds, my professor thought it was a very applicable topic," Alisar said.

"It was a great opportunity to present my work, get tips, and make connections about future work. I loved the experience, and it solidified in me that mental health and well-being of refugees and immigrants will be a research topic I will work on when I pursue my PhD. Now more than ever, I think we are understanding the immigration trauma and stressors that are faced--language barriers, culture shock, witnessing violence, the journey of displacement, losing family members."
Dr. Yelinek also enjoyed the interaction with Alisar.
"It was such a pleasure and a privilege to work with Alisar. I am so glad I had that opportunity," she said.
Dr. Yelinek has been a part of MSU since 2011 (formerly in the Department of Human Development and Family Studies) and a member of the faculty in Sociology since 2019. She earned her B.A. in sociology at Oakland University in 1990 and her M.A. in 1995 from Wayne State University, also in sociology with a concentration in marriage and the family, specializing in qualitative and mixed methods research. Dr. Yelinek's research interests at that time centered on ethnographic interviewing with couples that had been affected concurrently by substance abuse and the new presence of a child, either by marriage (stepchildren), adoption, or by birth. She later earned her doctorate in the Department of Human Development and Family Studies at MSU. 

In addition to teaching, Dr. Yelinek worked for almost a decade as a licensed therapist (for individuals, couples, families, and groups) in Oakland and Genesee Counties and she applies that experience to her teaching of Society and Mental Health and other social science courses.  

Dr. Yelinek enjoys teaching SOC 350: Society and Mental Health as a seminar course, helping students to explore how society creates and responds to mental illness. She also often teaches ISS 210 (Society and the Individual: Cross Cultural Communication) and ISS 318 (Lifespan Human Development Across Cultures), as well as other sociology courses, such as Sociology of the Family and Global Migration, among others.