MSU Sociology mourns the passing of administrative assistant Debbie Jesswein
October 26, 2023 - Karessa Weir
Deborah Jean "Debbie" Jesswein passed away Monday Oct. 23.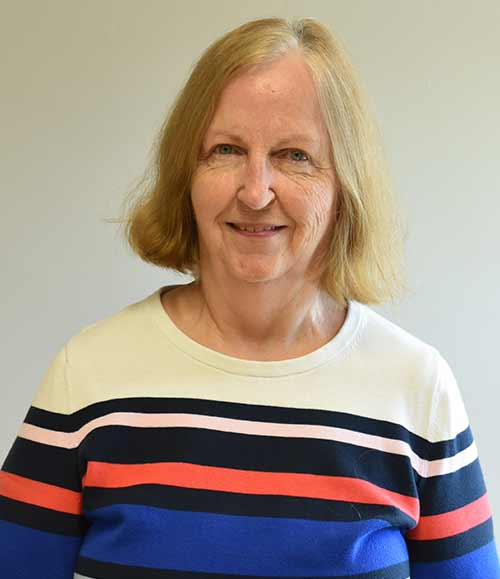 She was born on January 19, 1950, in Detroit, MI, to John and Wilma Newman. After graduating from Livonia Franklin High School, Debbie earned a bachelor's degree in English from Michigan State University. In 1975, she married Jim Jesswein in the MSU Chapel on campus.
Debbie's first priority was her family. She raised three children, Bronwen, Blair, and Bryce, and was active in PTA at Marble Elementary School in East Lansing for several years. As the children were growing up, she worked as a substitute teacher in several local school districts. After the children were grown, Debbie worked at MSU in a variety of positions. Since 2010, Debbie had been an administrative assistant in the Sociology Department at MSU where she worked on grant proposals with faculty members for submission to federal agencies. She was dedicated and meticulous, with a high attention to detail, and enjoyed working with faculty. Outside of work, Debbie enjoyed family gatherings, home improvement projects, and working outside in her yard.
Debbie was preceded in death by her parents and sister Linda of Livonia. She is survived by her husband, Jim, and her children, Bronwen (David), Blair (Maggie), and Bryce. Debbie is also survived by her siblings, Greg (Kathy) of Maine, Tim of Florida, Mike of Michigan, and Nancy of Michigan.
No services are planned at this time.
Many faculty and staff at MSU Sociology worked closely with Debbie over the years and shared fond memories of her kindness, curiousity and dedication to her job.
"Many of us have gotten to know Debbie very well over the years, after she joined our department first as a temp in February 2010 and later in a permanent position in March 2011.  She has long been a valued colleague, a trusted confidante, and generally a witty and funny person we were privileged enough to call a friend.  We will miss her!" said Sociology Chair Dr. Aaron McCright.
The department will honor Debbie with a moment of silence at the beginning of their bimonthly meeting and are planning a more permanent way to honor her memory.