Dr. Monique Kelly awarded a Partnership for Innovative Research in Africa Grant
April 28, 2021 - Karessa Weir
The Alliance for African Partnership announced their Partnerships for Innovate Research in Africa (PIRA) grant programs today, including one for MSU Sociology's newest faculty, Dr. Monique Kelly.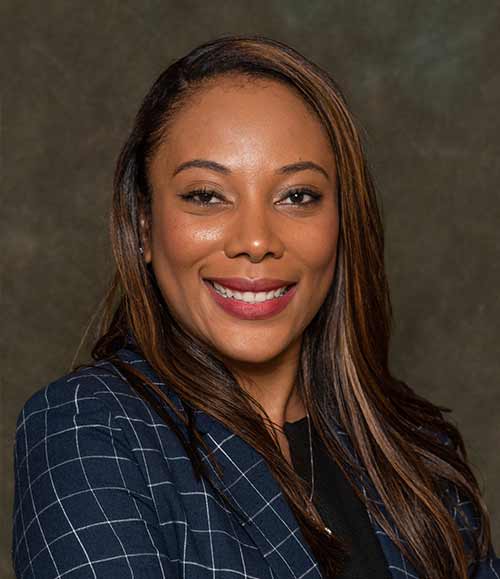 Dr. Kelly is working with United States International University-Africa and the University of West Indies at Cave Hill, Barbados on a project entitled "Race/Ethnicity and the Question of Postcolonial Citizenship: A Comparative Study of East Africa and the Anglophone Caribbean."
Dr. Kelly is one of 11 recipients for the 2021 awards and one of two from the College of Social Science. The Global African Diaspora Grant is worth up to $100,000.
"This study interrogates the legacy the colonialism left in its wake, which includes questions of internal class oppression, the intricacy of racial/ethnic rivalries in the new nation, and the perpetuation of neocolonial forms of societal organization and relations within a capitalist world order," the team presented at the PIRA Launch Event.
The partners hope to advance current African diaspora scholarship across a variety of fields, share findings with community stake holders and policymakers to implement recommendations that emerge from their work, said, Dr. Aaron Kamugisha at UWI-Barbados. The third principal investigator with Dr. Kelly and Dr. Kamugisha is Dr. Cassandra Veney (USIU).
Dr. Kelly and Dr. Veney will be discussing their work at a webinar May 12 hosted by AAP Public Diagogue Series. The topic is "Perspectives on Race and Ethnicity in Africa and the Diaspora." Registration is available here.
The Alliance for African Partnership (AAP) is  a consortium of MSU and eleven leading African institutions. The PIRA grants are a tiered funding opportunity designed to cultivate and support multidirectional and transregional research partnerships at any stage of their development, whether it be initiatives to explore and create new relationships or scale existing ones. The awarded projects cover diverse disciplinary perspectives and span four categories: youth transformation, Africa-Asia transregional grants, early career researchers and global African diaspora grants.
Dr. Kelly is currently a Dean's Research Associate in the Department of Sociology at Michigan State University and has accepted a tenure-track assistant professor position to begin in August.
Her research broadly focuses on racial and ethnic identities, attitudes, and inequality, as well as on immigration processes connected to those social dynamics. Her current research agenda uses both qualitative and quantitative methods to investigate race, colorism, stratification, and inequality comparatively within the Anglo-Caribbean and the larger black diaspora.