Ning Hsieh
Tenure Faculty
Associate Professor
Health and Medicine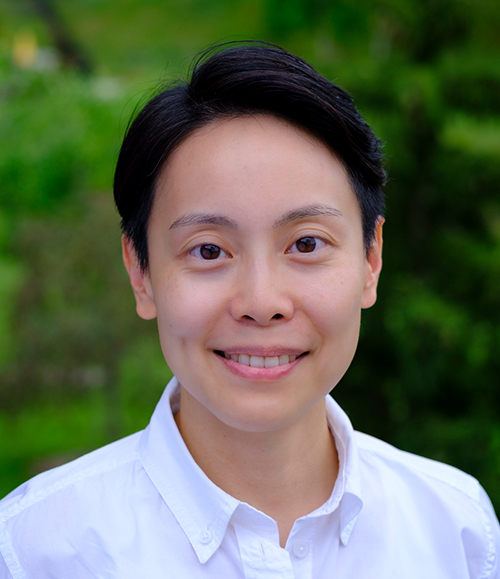 Associate Professor
Department of Sociology
PhD, University of Pennsylvania, 2014
406 Berkey Hall
509 E. Circle Drive
East Lansing, MI 48823
517-353-9505
CURRICULUM VITAE
Ning Hsieh
---
BIOGRAPHY
Dr. Hsieh's scholarship broadly concerns health equity, stress process, and social connection in relation to sexuality, gender, race/ethnicity, and their intersection. Their current research examines health and healthcare inequities faced by vulnerable populations, including sexual and gender minorities, racial and ethnic minorities, and older adults. It addresses questions in two related themes: (1) How stigma, stress, personal relationships, and community participation influence the health and well-being of vulnerable populations over the life course, and (2) How the intersection of race/ethnicity, sexuality, and gender shapes individuals' experiences of healthcare and health outcomes. 
Dr. Hsieh's research appears in D
emography, Gerontologist, Health Affairs, Journal of Health and Social Behavior, Journal of Gerontology: Social Sciences, Journal of Marriage and Family, LGBT Health, Society and Mental Health
, and other peer-reviewed journals and book volumes. They have received funding support from National Institute on Aging and the Agency for Healthcare Research and Quality. Their scholarship has been recognized by awards from the American Sociological Association, Society for the Study of Social Problems, IPUMS, and Michigan State University. Before joining MSU, Dr. Hsieh was a postdoctoral fellow at the University of Chicago. They received their doctoral degree in demography and sociology from the University of Pennsylvania.
---
ASSOCIATED PROGRAMS
Asian Pacific American Studies Program

Center for Gender in Global Context
---
SELECTED PUBLICATIONS
Hsieh, Ning
. forthcoming. "Unpacking intersectional inequities in flu vaccination by sexuality, gender, and race/ethnicity in the United States" Journal of Health and Social Behavior 
Hsieh, Ning
, and stef m. shuster (equal authorship). 2021. "Health and healthcare of sexual and gender minorities" Journal of Health and Social Behavior 62(3):318–333 
Hsieh, Ning
, Hui Liu, and Wenhua Lai. 2021. "Elevated risk of cognitive impairment among older sexual minorities: Do health conditions, health behaviors, and social connections matter?" Gerontologist 61(3):352–362
 Hsieh, Ning
, and Hui Liu. 2021. "Social relationships and loneliness in late adulthood: Disparities by sexual orientation" Journal of Marriage and Family 83(1):57–74
Hsieh, Ning
, and Jaclyn Wong. 2020. "Social networks in later life: Similarities and differences between sexual-minority and heterosexual older adults" Socius: Sociological Research for a Dynamic World. https://doi.org/10.1177/2378023120977731 (open access)
Hsieh, Ning
, and Hui Liu. 2019. "Bisexuality, union status, and gender composition of the couple: Reexamining marital advantage in health" Demography 56(5): 1791-1825
 Hsieh, Ning
, and Linda Waite. 2019. "Disability, psychological well-being, and social interaction among older adults in China." Research on Aging 41(4): 362-389
Hsieh, Ning
, and Louise Hawkley. 2018. "Loneliness in the older adult marriage: Associations with dyadic aversion, indifference, and ambivalence." Journal of Social and Personal Relationships 35(10): 1319-1338
Hsieh, Ning
and Matt Ruther. 2017. "Despite increased insurance coverage, nonwhite sexual minorities still experience disparities in access to care." Health Affairs 36(10): 1786-1794
Hsieh, Ning
. 2017. "A global perspective on religious participation and suicide." Journal of Health and Social Behavior 58(3): 322-339
Hsieh, Ning
, and Matt Ruther. 2016. "Sexual minority health and health risk factors: Intersection effects of gender, race, and sexual identity." American Journal of Preventive Medicine 50(6): 746-755 
Hsieh, Ning
. 2015. "Economic security, social cohesion, and depression disparities in post-transition societies: A comparison of older adults in China and Russia." Journal of Health and Social Behavior 56(4): 534-551
Hsieh, Ning
. 2014. "Explaining the mental health disparity by sexual orientation: The importance of social resources." Society and Mental Health 4(2): 129-146
---