Stephen Gasteyer
Tenure Faculty
Associate Professor
Environment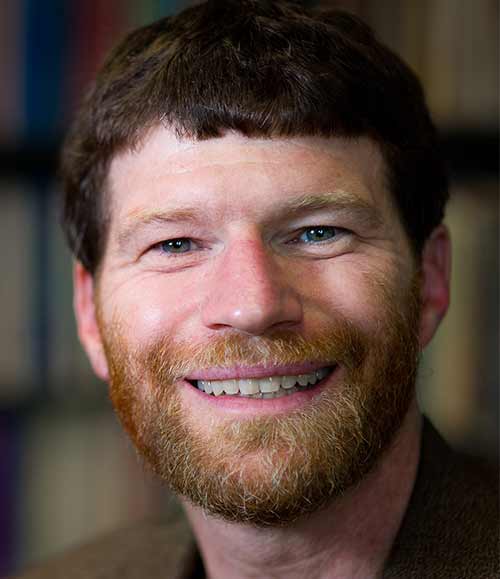 Associate Professor
Department of Sociology
Iowa State University, PhD 2001
Iowa State University, MSc 1998
Earlham College, BA 1983
401B Berkey Hall
509 E. Circle Drive
East Lansing, MI 48823
517-355-3505
CURRICULUM VITAE
---
BIOGRAPHY
Dr. Stephen P. Gasteyer

is an Associate Professor of Sociology at Michigan State University. His research focuses on community development, environmental justice, and the political ecology of landscape change, with specific attention food, energy, water, and public health. Recent research has addressed the food access and impacts urban greening in small US cities, alternative energy and community action, environmental equity in access to water and sanitation, and water governance.  Dr. Gasteyer was a 2015-16 Fulbright Scholar at Birzeit University, Ramallah, Palestinian territories. Dr. Gasteyer's previous positions include: assistant professor of Human and Community Leadership Development at the University of Illinois (2005-2008); Research and Policy Director at the Rural Community Assistance Partnership in Washington, DC (2002-2005); research consultant on issues of global water governance (2001-2002); UNAIS project worker on Agroecosystem research at the Applied Research Institute Jerusalem, and the Palestine Institute for Arid Lands and Environmental Studies, Palestinian territories (1993-1996); Program Associate for the Committee on Sustainable Agriculture, World Resources Institute (1991-1993).  He was a Peace Corps Volunteer in Mali from 1987 through 1990. He received a BA from Earlham College in 1987, and a Ph.D. in Sociology from Iowa State University in 2001.
---
CURRENT RESEARCH
1) challenges of access to potable water and sanitation in the United States, Palestine, Tanzania;  2) Improving access to and distribution of local food; 3) Processes of settler colonialism, resource takings, impacts, and resistance. 
---
ASSOCIATED PROGRAMS
Joint Appointment:  25% with AgBioResearch; 
Regional Research Affiliation: NC-1190: Catalysts for Citizen Action to Protect Water Quality;  Freshwater Lab (University of Chicago at Illinois); Palestinian American Research Consortium (PARC).
MSU Affiliated Faculty 
with: African Studies Center; American Indian and Indigenous Studies Program; Center for Advanced Studies of International Development; Environmental Science and Policy Program; Institute for Public Policy and Social Research; Muslim Studies Program
---
PUBLICATIONS
Ngasala, Tula, Stephen Gasteyer, Phani S. Phanikumar. 2019. Linking cross-contamination of domestic water with storage practices at the point of use in urban areas of Dar es Salaam, Tanzania.  Journal of Environmental Engineering145(5): 04019017
Sadler, Richard Casey, Jesenia Pizarro, Brandon Turchan, Stephen P. Gasteyer, Edmund F. McGarrell. 2017. Exploring the spatial-temporal relationships between a community greening program and neighborhood rates of crime.  Applied Geography 83: 13-26.
Gasteyer, SP, J. Lai, B. Tucker, J. Carrera, and J. Moss. 2016. BASICS INEQUALITY: Race and access to complete plumbing facilities in the united states. Du Bois Review-Social Science Research on Race13 (2): 305-25.
Flora, Cornelia B, Jan Flora, Stephen Gasteyer. 2016. Rural Communities: Legacies and Change 5th Edition.  Boulder, CO: Westview Press.
Pigg, K., S. Gasteyer, K. Martin, G. Apaliya, K. Keating. 2015. Community Effects of Leadership Development Education: Citizen Empowerment for Civic Engagement. Morgantown, WV: University of West Virginia Press.  
---
LINKS
 https://gasteyer.wordpress.com
---