Diversity Spotlight: Yvonne Fleener
July 26, 2022 - Karessa Weir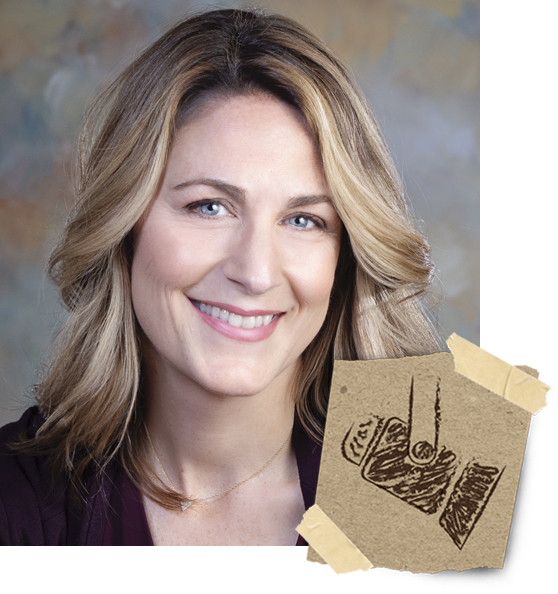 Disability Network Southwest Michigan President and CEO Yvonne Fleener has been at the forefront of disability awareness, advocacy and acceptance her entire life. 
Born in Germany, Fleener moved to the United States as a young girl and grew up in a small farm town in Michigan's Thumb. Her sister, Patricia, is a year older and has a rare chromosome disorder. Fleener was always aware of her sister's differences and the way other people reacted and treated her. 
"Her ability to express her views and needs is limited. She shaped my mindset on how people should be treated. I want people to see the gifts and joy Patricia brings to this world and not feel sorry for her. She doesn't need pity and doesn't want to be treated like a child, she is an adult and wants the same things we all want - love, meaningful relationships, purpose and connection" Fleener said. "Patricia definitely influenced my interest in Social Science."
Fleener came to Michigan State University to find a way to work with people with disabilities. She graduated in 1992 with degrees in Sociology and Psychology, both in the College of Social Science. She chose those majors because she knew that she wanted to be an advocate.

"I always wanted to help the underdog. I would always want to make everyone feel good and included," she said. 
She loved her time working as psych tech, especially the intersection of disability and mental health. She found it easy to connect with patients because she believed in "treating people as people, not as labels."  But she still felt she was missing her true calling. She wanted to do more.
"Working toward rights and advocacy is hard to do as a service provider," she said. "We can spend the rest of our lives helping one person at a time and that's good work but unless we are able to change the system, we aren't moving forward. It's the same with all diversity, equity and inclusion work – you have to get to the heart of the problems."
Fleener debated either going to law school or getting a graduate degree and eventually chose to earn her Master of Public Policy degree, a joint program of the Departments of Political Science and Economics in the College of Social Science, with the idea of leading a  non-profit disability rights organization. She graduated a second time from MSU in 2001.
Since the passage of the Americans with Disabilities Act in 1990, much has been improved but there is still much to be done.
"When George H.W. Bush signed the ADA into law, he said "Let the shameful wall of exclusion come down."  We have come a long way in 31 years, but there is still much work to be done. When people think about the ADA, they think about removing barriers to physical access, such as a ramp to enter a building or a curb cut, but it is so much more than that," she said. "That wall has some holes in it but it is still standing."
What she wants all people to understand is that when change is made to accommodate people with a disability, it is an improvement for everyone.
"Anybody can join the disability community at any time. We are all aging, we all face barriers but by making homes, buildings accessible, we all benefit," she said.
The disability movement has progressed over the years and there is more emphasis on the  concept of Disability Pride and embracing the term "disability" by the community. And inclusion has come to mean more than just getting rid of physical barriers.
"Children with a disability have the right to be in school, no one argues that, but is that enough? They are in the room but do they have a sense of belonging? That is our next horizon - making them feel truly connected and have a real sense of inclusion," she said.
She is also seeing more awareness raised about people with non-apparent disabilities. "The disability community is much larger than people realize when you consider the number of disabilities that you cannot see by looking at a person. Understanding and accepting non-apparent disabilities has its own dynamics and advocacy needs. Often, we are put in situations where we must 'convince' schools or our workplace that our disability is real although not visible.
The Disability Network Southwest Michigan works with youth 14 years old and older on such things as independent living, how to become employed and how to advocate for themselves. A recent grant will also allow them to work with children from birth to 12 and their parents. 
"Beginning at a young age, we must instill a sense of disability pride and move away from a deficit-based, medical model of how we see and how we serve people with disabilities. Disability is a natural part of life and brings valuable experiences and diversity to our communities. We have all become intentional about learning and implementing diversity, equity and inclusive practices in our organizations, however, disability is often left out of that dialogue. We must celebrate disability as diversity and creating a world where there is true acceptance and belonging of everyone," she said. The Disability Network Southwest Michigan has been a leader in working with organizations to make sure the disability community is included in the conversation. 
Her advice for current students looking to become disability advocates is to spend a few years in the field, working directly with people with disabilities as an advocate or a caregiver. They can also gain invaluable experience as an intern with an organization like Disability Network.
"This work is a calling. If your heart desires to help someone or if you feel people are not treated fairly, get involved. Follow your heart and be an ally to people with disabilities," she said.