MSU Sociology's Dr. Ning Hsieh and stef shuster awarded 2022 Teacher-Scholar Awards
March 4, 2022
MSU Sociology Assistant Professors Dr. stef shuster and Dr. Ning Hsieh have received a 2022 Teacher-Scholar Award. This All-University Award is a high honor for junior faculty at MSU. The nomination and selection process is highly competitive within colleges and across the university. Successful awardees indeed must demonstrate excellence in both teaching and research.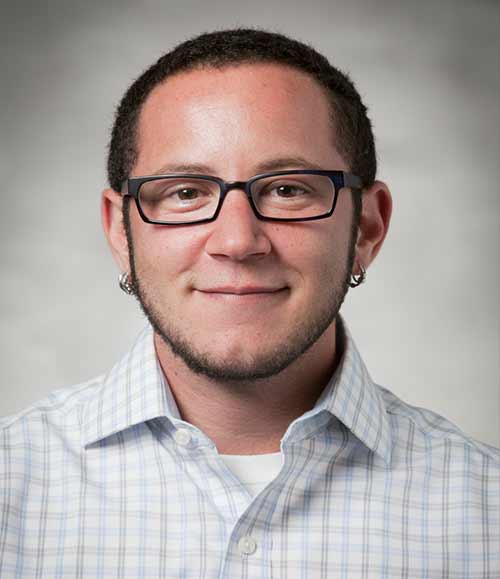 stef m. shuster is an assistant professor in Lyman Briggs College and the Department of Sociology. They earned their Ph.D. in Sociology from the University of Iowa, with a certificate in Gender Studies, and their B.A. in Sociology from Indiana University, Bloomington.

Their current research and teaching areas are united by an overarching interest in how evidence is a social artifact that is constituted through social, cultural, and historical contexts. Across their projects, shuster asks: who constructs evidence, how does evidence confer authority to individuals and groups, and how is it mobilized by social actors? These dimensions of evidence are a centralized feature of shuster's scholarship in three domains including how: 1) medical providers negotiate evidence to make medical decisions within uncertain terrains; 2) social movement actors use evidence to make claims about social issues; and 3) language is used in interaction to regulate subjugated groups.

shuster currently serves on the editorial boards for the Journal of Health and Social Behavior and Gender & Society.
Ning Hsieh's research broadly concerns health, sexuality, aging, and social relationships. Their current work examines health and health care inequities faced by sexual minority and older populations in two focal areas: (1) how structural inequalities influence health and well-being through shaping social networks and relationship quality, and (2) the impact of intersecting social positions and identities, particularly related to sexuality, gender, and race/ethnicity, on health and health care experiences. Dr. Hsieh's research appears in Demography, Gerontologist, Health Affairs, Journal of Health and Social Behavior, Journal of Gerontology: Social Sciences, Journal of Marriage and Family, LGBT Health, Society and Mental Health, and other peer-reviewed journals and book volumes. Their research has been recognized by awards from the American Sociological Association, Society for the Study of Social Problems, and IPUMS. Before joining Michigan State, Dr. Hsieh was a National Institute on Aging postdoctoral fellow at the University of Chicago. They received their doctoral degree in demography and sociology from the University of Pennsylvania.