Carbon labels can influence businesses and people to reduce carbon emissions, MSU Sociologists find
January 27, 2022
MSU University Distinguished Professor Dr. Thomas Dietz and MSU Sociology alumna Dr. Rachael Shwom and co-authors was published this week in Nature Climate Change.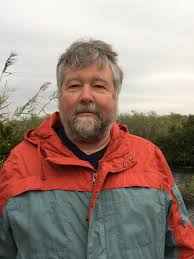 The article, "Revisiting the promise of carbon change" explores how carbon labels can effectively change corporate behavior. The analysis outlines the potential effects of carbon labels – a practice receiving attention as companies grapple with how to engage in sustainable practices.
Carbon labels are particularly important options now because international and national government efforts have had limited success in the last year, and carbon labeling can be done by the private sector even absent government action. It also can support development of government measures such as border allowances and carbon taxes.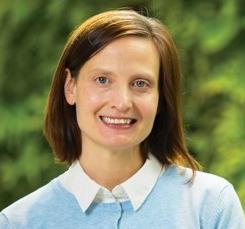 Many carbon labels resemble nutritional information on grocery items that outline calories and product contents. Carbon labels, however, estimate a product's carbon emissions from its creation to end.  Some labels provide a simple, clear stoplight-type signal about how a product compares to others. Other labels provide an equivalent greenhouse gas emissions number or CO2e, detailing how much carbon went into the creation, transportation use and end of a product. Some labels include both types. Consumers can learn how many grams or kilograms of carbon they used when purchasing anything from a bag of chips to a new truck.
 Existing literature on carbon labels has focused on how the practice curbs consumers' carbon emissions.  The research discussed in the article, however, reveals that businesses often respond to labeling programs by reducing their carbon footprint, possibly because the process of calculating carbon footprints enables them to identify efficiencies and the disclosure can affect corporate reputation.
 The study addresses key challenges for carbon labels, such as setting uniform standards, collecting accurate data and designing labels for a broad spectrum of products and industries across the globe. Vandenbergh and co-authors also provide recommendations on how to institute carbon labels as a common practice in society.
Along with Drs. Dietz and Shwom, Associate Professor of Human Ecology at Rutgers University, co-authors are Dr. Michael Vandenbergh (Vanderbilt), Dr. Khan M.R. Taufique (Oxford), Dr. Kristian S. Nielson (Cambridge), and Dr. Paul C. Stern (Social and Environmental Research Institute).