Undergraduate Spotlight: Carrie Nielsen
September 27, 2022 - Katie Nicpon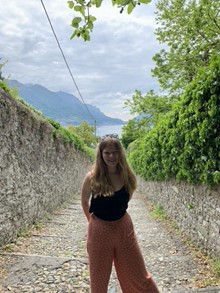 Carrie Nielsen is entering her fourth year pursuing a BS in sociology and a BA in economics. She came to MSU with a declared major in sociology, but after taking a course in social inequality as part of the Social Science Scholars Program, she realized that understanding economics was a prerequisite for addressing and dismantling many of the injustices in our society.
"Now, I really appreciate that economics provides an analytical and quantitative viewpoint of social issues alongside the theoretical method that sociology often uses to address them," she said.
Nielsen is deeply passionate about social justice and is an active member of community outreach student groups.
"I am the Community Outreach Coordinator for the Refugee Outreach Collective, a student group which works to promote awareness of the hurdles displaced people face worldwide and support local refugees through a tutoring program in Lansing" she said. "I am also a member of the Sierra Club, an environmental organization, and I will be a mentor for international students in the American Semester Program this year!"
One of her favorite moments as an economics student at MSU was helping to organize a panel of female economics alumni from MSU who shared their diverse career experiences with students who attended the event.
 "It's always nice as an undergraduate to gain practical advice about translating your degree to the job market, and as a young woman, it's motivating to hear from women who have forged successful professional careers," she said.
With her passion for social justice and making a difference, Nielsen is contemplating a couple different career routes.
"I would like to have a career in public policy, but I am currently unsure whether to approach that goal through work as an economist/analyst or by attending law school to work in public interest law," she said.
Nielsen also recently returned from a semester abroad in Sweden.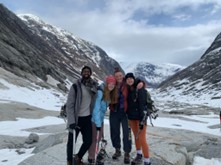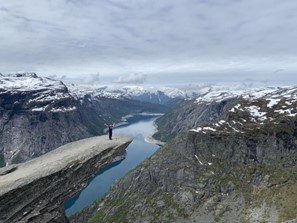 "I really value the perspectives I gained in my economic history courses in Sweden, along with the personal development inherent to studying abroad," she said. "I would strongly encourage any student to consider studying abroad!"
This article originally ran on the MSU Department of Economics website.