Diversity Spotlight: Dr. Philip Hart
February 17, 2021 - Liz Schondelmayer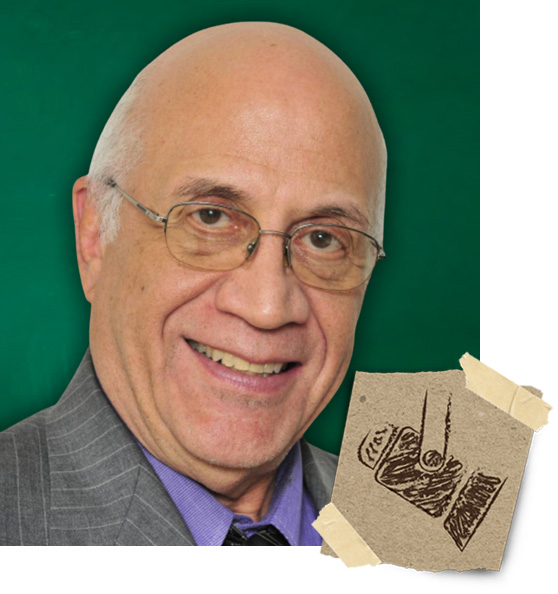 Dr. Hart epitomizes what it means to be a social scientist: through his work as a city planner, filmmaker, lecturer, and activist, Dr. Hart has had a successful career of transforming the human experience and inspiring leaders.
As a full-time educator through many different avenues, Dr. Hart explains how he balances his many roles and finds meaning in each one.
Since I was young growing up in Denver, I have played many different roles - honors student, star athlete, altar boy, employee of the local YMCA - so multiple roles are normal to me. I describe myself as an educator, author, filmmaker, urban planner and developer where a sense of civic responsibility is at the center of my work. The core of these roles is educator as my films, books, urban plans and development projects I view as vehicles for teaching moments whether it is a film on early Black aviators or a book about rebuilding New Orleans after Hurricane Katrina or developing an inner city biotech facility.  
My mother was a teacher, one of the first African American teachers hired by the Denver Public Schools. My father went from living with me, my two brothers and our mother in Denver's Platte Valley Public Housing to eventually managing that public housing complex, to being a top executive at the Denver Housing Authority and at the U.S. Department of Housing and Urban Development. My younger brother Chris is a veteran attorney, aerospace engineer and pilot. He was the first African American to chair the National Transportation Safety Board, having been appointed by President Obama. My older brother Jud is a noted visual artist. Education was a must in my household growing up in Denver and a strong family history on both sides of my family demanded excellence and social responsibility.
As an MSU student, Dr. Hart found the encouragement he needed to chase his passions. After starting his Master's degree in 1966, Dr. Hart stayed to finish his PhD in Organizational Behavior, which he finished in 1974. 
When I graduated from the University of Colorado in June 1966, I was excited about attending MSU, as I had received a research scholarship to work with Dr. Frank Camilleri in the Sociology Department. I settled into my studies and my work in the sociology labs at Berkey Hall. I played basketball on campus where I was recruited to play in a league in Lansing on a team that included local Lansing high school icons like Brian Ferguson, Cliff Foster and Otis Davis. Then April 4, 1968 shook the campus as Dr. King was assassinated in Memphis. I became a campus activist. I still focused on my studies, working in the Sociology Department and playing basketball on campus and in Lansing.  When the Center for Urban Affairs was founded, I began working there under Dr. Robert Green. I completed my Masters degree in 1970 with a focus on statistics and decision-making.  
I decided to focus my PhD work on organizational behavior with Dr. Chris Sower. That same year, Dr. Clifton Wharton was named President of MSU, becoming the first African American to head up a major public research university. I got to know Dr. Wharton and his wife, and we remain friends to this day. I completed my dissertation in 1974 titled "Problems in Organizational Change," which is available on Google Books.   
My social science education at both CU and MSU have helped guide my career and civic activities. Sociology is the study of human groups.  My knowledge of human groups and their behavior has informed my work as an educator, author, filmmaker, urban planner and developer. As an example, when I develop a building, I always think about the groups who will be using the building. In addition, my work on decision-making and organizational behavior have sharpened my understanding on many levels, as they remain at the core of activities across human societies.
Since Dr. Hart came to East Lansing in 1966, a lot has changed - but a lot still hasn't. Dr. Hart shares his perspective on how racial inequality is still present in 2021.
Things have improved, but remain challenging. Racism is still at the root of American society buttressed by white supremacy. We see more Black Americans moving up the economic ladder, but still need broader wealth building strategies in the Black community. Things have gotten worse in the past four years as white grievance issues have surfaced that threaten the movement toward racial equality in the nation. We need a vaccine for racism - virus COVID-1619.
Lastly, in honor of Black History Month, Dr. Hart shares some of the change-makers and trailblazers that he wants more Americans to know about. 
This issue is dear to my heart, as since I was in high school in Denver, I have been working to see that early African American aviators received their due. The Golden Age of Aviation was in the 1920s and 1930s, and you had Black men and women piloting airplanes as well. Their stories were nearly forgotten before the Smithsonian National Air & Space Museum, along with people like myself, shared them in the "Black Wings" exhibit, which opened in September 1982. My motivation came from my mother's uncle, James Herman Banning. As a youth, I saw Banning in our family albums but saw nothing about him in my school library or the Denver Public Library. Banning was the first Black pilot to be licensed in 1926 and the first to fly across America in 1932. I set out to find out more about Banning and his peers and this work continues to this day as films, books, plays, museum exhibits, etc., now exist to tell these stories.