MSU Sociology Outstanding Senior: Daisy Genson
April 20, 2021
MSU Sociology senior Daisy Genson has been named the Outstanding Senior for 2021. Daisy is graduating summa cum laude from the Honors College with high honor and degrees in Sociology and Criminal Justice, as well as two minors, Anthropology and Human Behavior and Social Services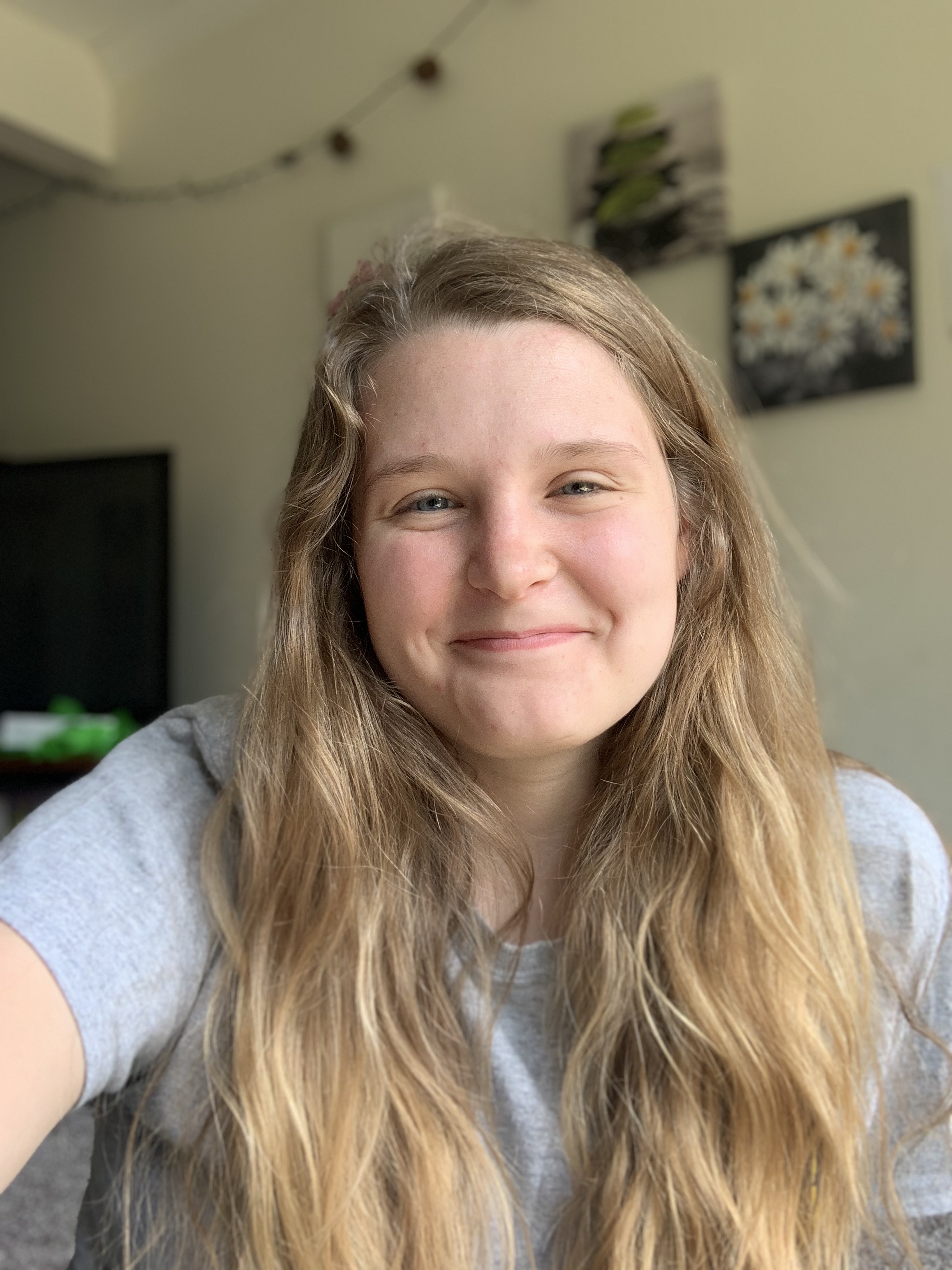 Daisy is originally from Whitehall, Michigan. While at MSU, she took part in the Social Science Discussion Forum, Dean's Student Advisory Committee, and the Undergraduate Sociological Association. 
In 2019, Daisy studied abroad in Greece with Drs. Brendan Mullan and Sophia Koufopoulou. 
"While in Greece, my group stayed on the beautiful island of Lesvos and studied the country's response to the years-long, massive influx of Middle Eastern refugees. It was here on Lesvos that we had the opportunity to work with residents of two local refugee camps to create more dignified, comfortable living spaces for unaccompanied minors," Daisy wrote.
Daisy is currently employed by the Lansing based non-profit End Violent Encounters (EVE) as a medical advocate for EVE's sexual assault program, a job she began in 2018. She was promoted to supervisor for the Medical Advocacy program and is now involved in training and overseeing new advocates. Finally, she works as a crisis line advocate. 
Her hobbies include reading, hiking, watching movies and documentaries, and spending time with her friends and family. She has recently conquered her fear of needles and began donating blood regularly. 
"Finally, in October of 2020, my partner and I adopted a stray cat from my workplace, Annie,
who has since brought us so much laughter and joy!" she wrote.
She plans to move to Ann Arbor following graduation and eventually return to school for her master's degree and possibly a PhD.
"Long-term, I can see myself staying within the nonprofit, public service sector and possibly becoming a social worker or even establishing my own non-profit organization. Despite this uncertainty, I am entering my post-undergrad life excited, passionate, and more than a little nervous, but ready to find my place in the world nonetheless!" Daisy wrote.