Missing Mobilizations: Explaining the Invisibility of Anti-Carceral Sexual Violence Organizing in Southern Africa
Tue, January 24, 2023 at Kellogg Auditorium
Please join the Consortium for Sexual and Gender Minority Health, along with cosponsors (African Studies Center; Center for Gender in Global Context; Department of Sociology; School of Social Work; and Women*s Student Services), for a lecture that is free and open to the public.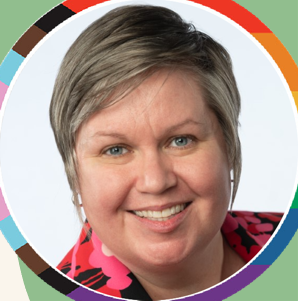 Dr. Ashley Currier presents:
"Missing Mobilizations: Explaining the Invisibility of Anti-Carceral Sexual Violence Organizing in Southern Africa"
January 24th 3-4pm in Kellogg Auditorium
Carceral sexual violence is a social problem that exists in an interstice between social movements in different southern African countries. Carceral sexual violence refers to rape and sexual victimization that occurs in jails, prisons, and other detention facilities. Few social movement organizations in southern Africa take up carceral sexual violence as an issue. Instead, activist organizations typically address sexual violence that happens outside of carceral contexts. In this way, prison walls lock survivors of carceral sexual violence out of representation in diverse social movements, including feminist antirape movements, LGBTQ movements, prisoner rights movements, and sex worker rights movements. This presentation, drawing on original archival and qualitative field research in Malawi and Namibia, approaches carceral sexual violence as an unpopular, thorny social problem that creates interconnected dilemmas for activists in different southern African social movements, allowing us to theorize "missing mobilizations" against carceral sexual violence in the region.
Dr. Ashley Currier is Professor and Head of the Department of Women's, Gender, and Sexuality Studies at the University of Cincinnati. Her research focuses on gender and sexual diversity politics in southern and West Africa, including feminist, HIV/AIDS, human rights, LGBTQ rights, prisoner rights, and sex worker rights activism and politicized homophobia. Her books include Out in Africa: LGBT Organizing in Namibia and South Africa (University of Minnesota Press, 2012) and Politicizing Sex in Contemporary Africa: Homophobia in Malawi (Cambridge University Press, 2019).