FPH Lab
Family and Population Health Laboratory
The F.P.H. Laboratory studies how family and life course processes impact, and are impacted by, health and well-being. We produce and distribute scientific knowledge based on population-level data. F.P.H. provides a vibrant research and training environment for faculty and graduate students across disciplines to learn about how family dynamics and processes unfold over time to shape the experiences of health and illness.
FPH LAB IS NOW ACCEPTING NEW STUDENTS
Join our team! Contact Dr. Liu for more information.
Who We Are
Faculty
Hui Liu  is Professor of Sociology and Director of the F.P.H Laboratory. Dr. Liu's research is broadly guided by the aging and life course perspective to study social determinants of population health, with particular attention to marriage and family processes linked to population health and well-being. She is the PI of a currently NIH funded project to investigate the influence of marriage on cognitive decline and the development of Alzheimer's disease (AD) and related dementias (ADRD) in late life using multiple national longitudinal datasets. She is also the Editor-in-Chief of a newly launched book, titled "Marriage and Health: The Well-Being of Same-sex Couples" published by Rutgers University Press. Dr. Liu has received several prestigious national awards including an NIH Career Award (Mentored Research Scientist Development Award) and an Outstanding Professional Paper Award from the National Council on Family Relations. Her research has been widely reported in prominent national and international media outlets, including the New York Times, the Washington Post, USA Today, US News and World Report, TIME, BBC News, and Daily Mail.
 

Zhemei Zhang  is a Professor of Sociology and an affiliated faculty with the Asian Studies Center, Center for Gender in Global Context, and Center for Advanced Study of International Development at Michigan State University. She received her Ph.D. in sociology and demography from Penn State University in 2003. One of her primary research interests addresses how social relationships over the life course influences the risk of chronic diseases in later life. Her recent work has focused on the association between marital status and cognitive health outcomes among middle-aged and older adults in the United States and China. In her newly funded projects by the National Institute on Aging, she investigates the complex relationships between marital biography and the risk of dementia using the Health and Retirement Study. The project's goal is to identify underlying economic, psychosocial, and biomedical mechanisms underlying the disparities in dementia risk among older adults with different marital biographies.
Ning Hsieh's research concerns the reciprocal link between social relationships and health over the life course, including late adulthood. Much of her work has examined how social connection and relationship quality in various domains, including partnership, family, friendship, and community relationship, shape (and are shaped by) health and well-being among older adults. Her recent studies focus on aging and health issues for sexual minority older adults. Dr. Hsieh's research appears in Demography, Health Affairs, Journal of Gerontology: Social Sciences, Journal of Health and Social Behavior, Research on Aging, and other peer-reviewed journals and book volumes. Before joining MSU, Dr. Hsieh was a National Institute on Aging postdoctoral fellow at the University of Chicago. She received her doctoral degree in demography and sociology from the University of Pennsylvania.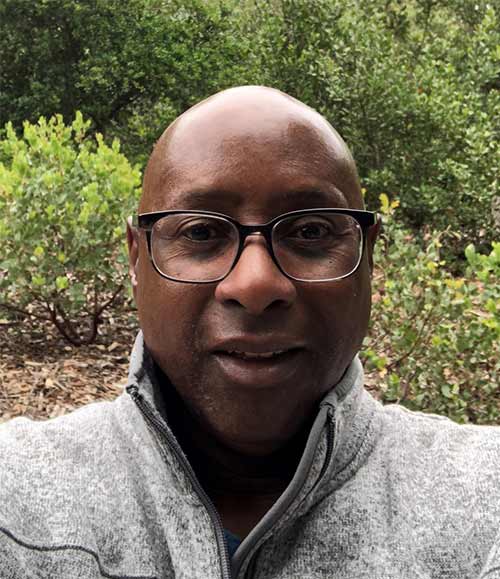 Cliff Broman is a sociological social psychologist by training. Dr. Broman teaches courses in family, race and ethnicity, medical sociology, and survey methods. In the past ten years, Dr. Broman has graduated several students with the PhD degree, almost all of whom have gone on to tenure-track jobs and/or postdoctoral scholar positions. Dr. Broman also has extensive experience working with undergraduate mentees, most recently serving as a mentor for the Summer Undergraduate Research Experience (SURE). Many of these undergraduate students have gone on to graduate or professional school. Dr. Broman has served several regional and national organizations, including NIH on review panels, NSF, the BlueCross-Blue Shield Foundation, regional sociological associations and the American Sociological Association, both as chair and as a member of the Committee on the Minority Fellowship Program. In addition, Dr. Broman has served and currently serves on several editorial boards. 
Bill Chopik is an assistant professor in the Department of Psychology at Michigan State University. Bill received his PhD from the University of Michigan after attending the University of Illinois, Urbana-Champaign. He has been the recipient of many awards, including Forbes' Top 30 Scientists Under 30 and the Association for Psychological Science's Rising Star Award. Bill's work focuses on how close relationships—and the people in them—change over time and across situations.  This research focuses on how factors both inside and outside individuals, from their biology to where they live, influences their approach to social relationships. He is particularly interested in the social antecedents of health, happiness, and cognition across the lifespan.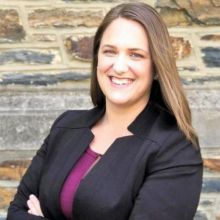 Molly Copeland is an Assistant Professor in the Department of Sociology. Her research studies how connections with others create social network structures that affect health across the life course. Recent work uses longitudinal data to examine the complex associations of teens' peer networks with depressive symptoms, self-harm, and physical health, both in adolescence and in ways that have lasting consequences for mental health trajectories into adulthood. Dr. Copeland's research also examines how relationships between social networks and health vary with other social characteristics, such as gender. Her recent work appears in Journal of Health and Social Behavior, Journal of Youth and Adolescence, Archives of Suicide Research, and Network Science, and she is a core faculty affiliate with the Center for Gender in Global Context at MSU. She received her Ph.D. at Duke University. 
Philip J. "PJ" Pettis is an Assistant Professor of Sociology at Michigan State University. Pettis, LMSW, MA, examines how sexual orientation, race/ethnicity, gender, age, and SES intersect to shape social, economic, and health inequalities. He draws on theoretical insights and perspectives from medical sociology, the sociology of sexualities, race/ethnicity, gender, social networks, social psychology, and stratification to examine the following three research questions: 1) How do social identities shape how individuals interpret and conceptualize heterosexism across contexts? 2) How do objective and subjective interpretations of heterosexism shape inequalities in life outcomes across individuals and social groups? 3) How does the interplay of social networks and contextual level factors generate social inequalities, specifically among sexual minorities with diverse social identities? He employs diverse methods to examine these research questions, including nationally representative survey data, social network analysis, in-depth qualitative interviews, and ethnography.  
Current Graduate Students
Current Undergraduate Students
Zilin Dong
Former Graduate Students 
Jeewon Oh, Assistant Professor, Department of Psychology, Syracuse University
Yan Zhang, Postdoctoral Researcher, Univerity of Wisconsin-Madison
Shannon Shen, Assistant Professor, Department of Social Sciences, Texas A&M University at San Antonio
Seung-won Choi, Assistant Professor, Department of Sociology, Anthropology, and Social Work, Texas Tech University
Yan-Liang Yu, Assistant Professor, Department of Sociology and Criminology, Howard University
2022-2023 Lecture Series
Jennifer A. Smith (Dec. 15, 2022)
Bridget Goosby (Jan. 20. 2023)
2021-2022 Lecture Series
Laura Zahodne (March 17, 2022)
Medicine, Health and Society Seminar (Feb. 23, 2022)
Stacey and Reczek (Oct. 21, 2021)