Khalida Zaki
Emeritus Faculty
Health and Medicine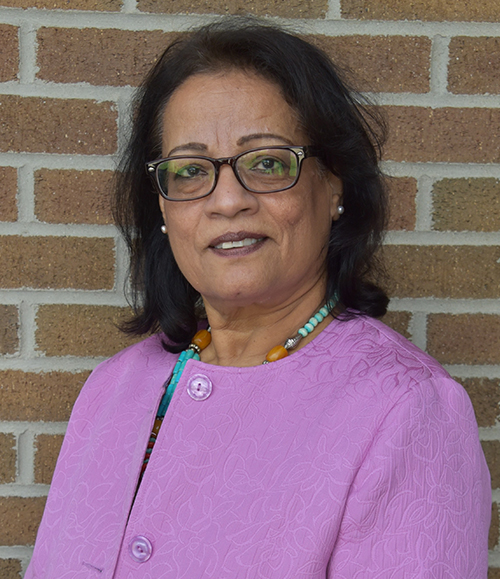 Assistant Professor Emeritus
Department of Sociology
422 Berkey Hall
509 E. Circle Drive
East Lansing, MI 48824
517-353-1803
Biography
Dr. Zaki received her Ph.D. in Sociology from Michigan State University (MSU), M.A. in Sociology from the University of Baltimore, and M.A. in Economics & B.A. Honors from the University of Punjab, Lahore. Before moving to the U.S., she was a Research Demographer at the Pakistan Institute of Development Economics, Islamabad.
Professor Zaki has a distinguished 23-Year career in the Department of Sociology and Center for Integrative Studies at MSU, where she has also held Adjunct faculty positions in the Institute of International Health, Asian Studies, Muslim Studies, and the Global Gender-Centers. Among her many scholarships, honors and awards include a recent Fulbright Specialist Scholarship (2014); and, in 2003, she was honored with the prestigious MSU All-University Faculty Excellence in Diversity Award.
Dr. Zaki specialized in Social Demography and Rural Sociology with emphasis on South Asia. Her research, teaching and community outreach has focused on Islam & Gender, Population Studies, Women's Status and Family Planning, Education and Health, Muslim Immigrants, Pakistani Americans, Youth and Schools. She has also led teams for Scholar Exchange Programs, taught Faculty Capacity-Building Workshops, and delivered curriculum, seminars, conference papers, and lectures in Pakistan, UAE, USA and many other countries.
Dr. Zaki continues to build bridges between Pakistan and the U.S.A. by addressing the development challenges of the Education of Women, Youth, and Rural Poor in Pakistan.
zakik@msu.edu
---