Inna Mirzoyan
Graduate Students
Migration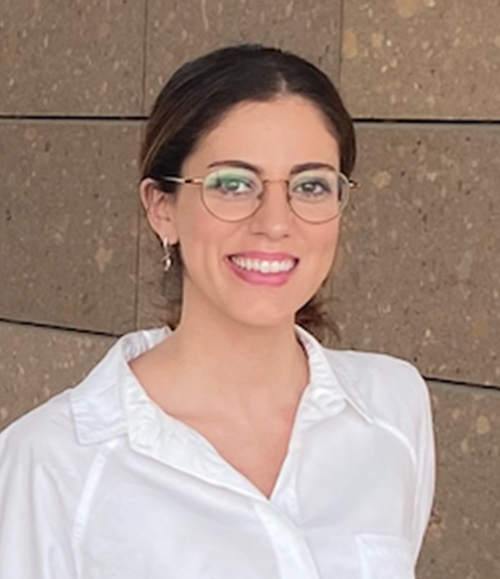 Graduate Student
Department of Sociology
MA, Michigan State University, 2019
BA, James Madison College, Michigan State University, 2014
8 Berkey Hall
509 E. Circle Drive
East Lansing, MI 48824
CURRICULUM VITAE
Inna Mirzoyan
---
BIOGRAPHY
Inna Mirzoyan is a PhD Candidate in the Department of Sociology at Michigan State University. She is interested in diaspora communities and organizations. Inna's research intersects theories within migration studies, gender studies and urban studies to ask questions about migrants' identity and feelings of belonging. Inna's dissertation focuses on the Armenian Diaspora in the U.S. and how its members perform transnational behavior through their participation in diaspora and political organizations in the U.S., Los Angeles, and the Washington, D.C. area. Inna also holds a specialization in Women's & Gender Studies from the Center for Gender in the Global Context. In 2020, she received a Dissertation Fellowship from the GenCen.
In 2020, Inna was awarded a Fulbright U.S. Student Research Award. Currently, as a Fulbright Research Fellow in Yerevan, Armenia, Inna is completing participant observation with diaspora organizations and conducting in-depth interviews with organization participants and staff members. Her research questions seek to better understand how migrants, including those beyond second-generation, maintain ethnic ties to a "homeland" and create communities of home. Inna also relies on visual sociology and utilizes photovoice practices in her research and teaching.
In addition to research, Inna has been developing her pedagogical approaches to teaching sociology. In 2018-2019, Inna was selected to be an Interdisciplinary Inquiry and Teaching (IIT) Fellow through the MSU Graduate School where she developed an independent research project within the James Madison College that explored the role of grades in a liberal arts setting. Her research involved in-depth interviews with faculty members and students. Inna is also currently pursuing a Certification in College Teaching through the MSU Graduate School.
---
ASSOCIATED PROGRAMS
Women's and Gender Studies
---
SELECTED PUBLICATIONS
Hsieh, Ning and Inna Mirzoyan. 2021. "Disparities in Experience with Culturally Competent Care and Satisfaction with Care by Sexual Orientation." LGBT Health 8(3): 222-230. 
---