Linda Kalof
Emeritus Faculty
Environment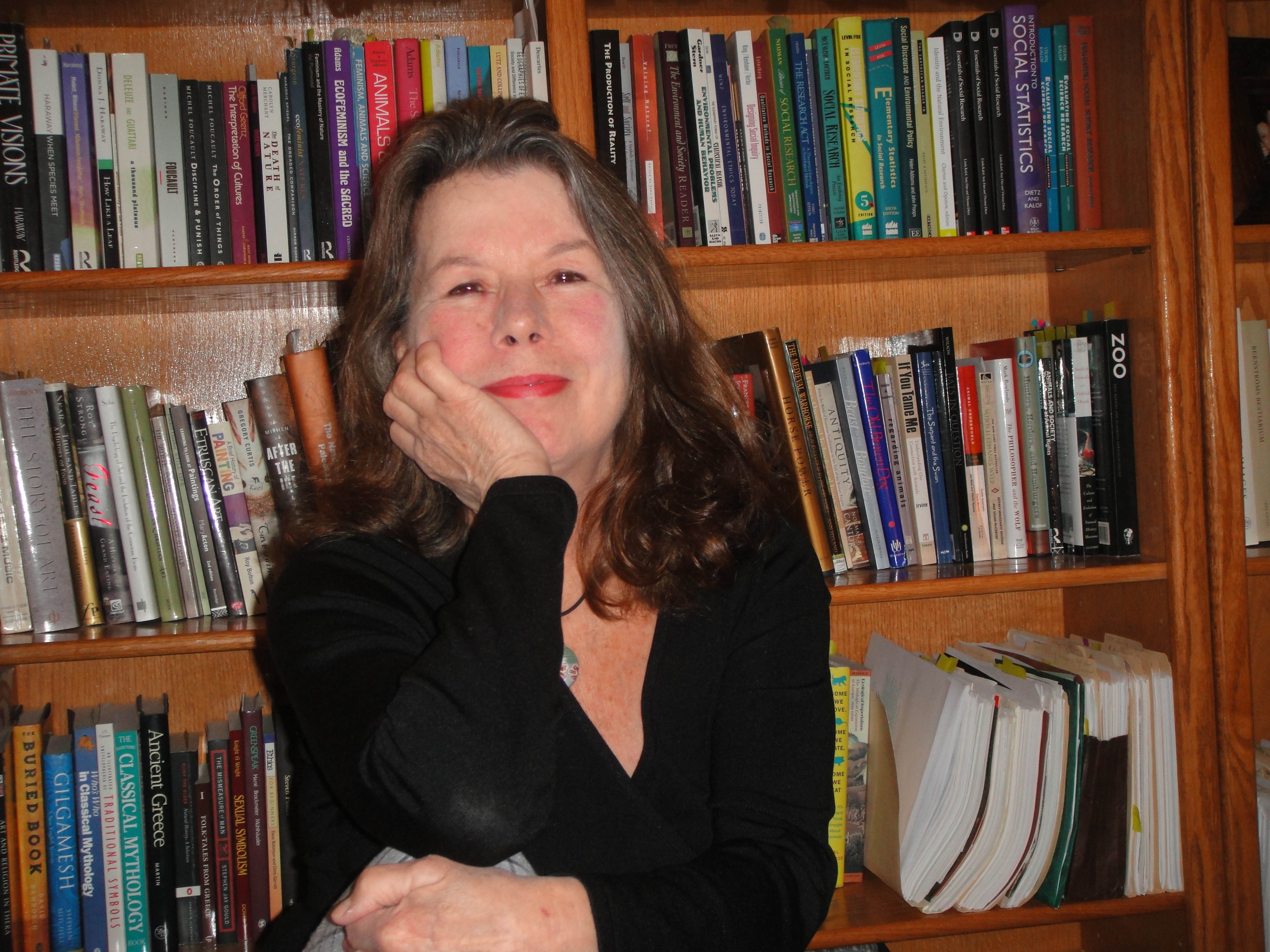 Professor Emeritus
Department of Sociology
PhD, The American University, 1989
6J Berkey Hall
509 E. Circle Drive
East Lansing, MI, 48823
517-355-6638
CURRICULUM VITAE
Linda Kalof
---
BIOGRAPHY
Linda Kalof is Professor of Sociology and founder of the Michigan State University's interdisciplinary Graduate Certificate in Animal Studies: Humanities & Social Science Perspectives (animalstudies.msu.edu).  She studies the cultural representations of animals and the links between culture and nature. Her research has been funded by the National Science Foundation (Picturing Animals in National Geographic, Linda Kalof, Principal Investigator, NSF SES-1247824, $247,000).  She has published more than 60 articles and book chapters and 12 books, most recently The Animals Reader, Second Edition (2022) and The Oxford Handbook of Animal Studies (2017). 
---
CURRENT RESEARCH
Her research interests include the cultural representations of animals and the history of animal iconography.
---
ASSOCIATED PROGRAMS
Animal Studies

Humanities and Social Sciences Perspectives

Department of Community Sustainability
---
PUBLICATIONS
Kalof, Linda. 2018. Cows in Human History. In Craig Blietz: Herd. West Bend, WI: Museum of Wisconsin Art. 
Kalof, Linda (ed.) 2017. The Oxford Handbook of Animal Studies.  New York: Oxford University Press.
Kalof, Linda, Cameron Whitley, Stephen Vrla and Jessica Bell Rizzolo.  2017. Anthropogenic Food Sources in the Co-existence of Humans with Liminal Animals in Northern Environments. In Tuomas Räsänen and Taina Syrjämaa (eds.), Shared Lives of Humans and Animals:  Animal Agency in the Global North, 147-162. New York: Routledge.
Kalof, Linda, Joe Zammit-Lucia, Jessica Bell and Gina Granter.  2016. Fostering Kinship with Animals: Animal Portraiture in Humane Education.  Environmental Education Research 22(2), 203-228. 
Kalof, Linda. 2015. Animal Images in Paleolithic Cave Art.  Actual Archaeology Spring 13, 26-35.
Kalof, Linda. 2015. The Shifting Iconography of Wolves over the 20th Century.  In Patrick Masium and Jana Sprenger (eds.), A Fairytale in Question: Historical Interactions Between Humans and Wolves, 203-228.  Isle of Harris, UK: White Horse Press. 
Kalof, Linda, Cameron Thomas Whitley and Jessica Bell. 2015.  Media Representations of Animals in Urban Canada. In Daniel Moorhead (ed.), Animals in Human Society: Amazing Creatures Who Share Our Planet, 105-126. Lanham, MD: UPA/Roman & Littlefield. 
---
LINKS
---