Craig Harris
Emeritus Faculty
Environment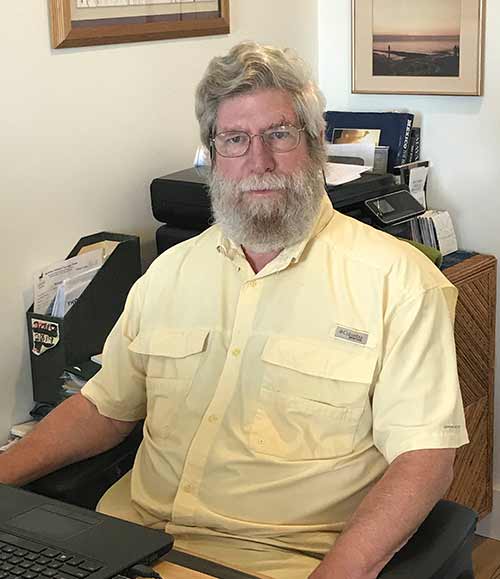 Associate Professor Emeritus
Department of Sociology
PhD, University of Michigan, 1978
BA, Lawrence University, 1968
422 Berkey Hall
509 E. Circle Drive
East Lansing, MI 48824
517-355-1803
CURRICULUM VITAE
Craig Harris
---
BIOGRAPHY
During the 45 years of Craig Harris' career, his focus has been on the ways in which social systems and nonhuman biophysical systems reciprocally affect each other.  Much of this interest has been directed toward the study of fisheries and seafood systems.  This interest began with his doctoral dissertation on the interaction between invasive pest aquatic fauna, government regulation, conflict between recreational and commercial fisheries, Native American fishery rights, and technological change. 
This focus continued with a longterm interest in the interaction between an introduced sport fish, a subsistence fishery, the development of an export fishery, an endangered fish family, government regulation, and international development agencies in Lake Victoria in eastern Africa.  Craig's interest in the reciprocal interaction between social systems and nonhuman biophysical systems has also been directed toward the study of food and agricultural systems. 
In Michigan and Taiwan he studied the interrelationships between agricultural extension organizations, food marketing systems, government regulation, and the adoption of organic farming techniques and environmentally beneficial pest management techniques by agricultural producers. 
In the United States and Bulgaria he has studied the interrelationships between foodborne human pathogens, agricultural practices, food processing practices, and government regulation
---
CURRENT RESEARCH
Craig continues to focus on the development of the global seafood food system, including both subsistence, commercial and recreational fisheries.  He studies both harvest fisheries and aquaculture, the interrelationships between them, their relationships with the biophysical environment, and the impacts of anthropogenic global climate change on both of them.  He is especially interested in the exploitation of the resources of less developed countries by producers from more developed countries, and in the movement of aquaculture toward forms of seafood that are less and less authentic and natural.  He also studies the sustainability and ethical dimensions of cacao and chocolate production.
---
PUBLICATIONS
Harris, Craig K. 2016. "Seafood Ethics: The Normative Trials of Neptune's Treasure". Mary Rawlinson and Caleb Ward (eds.) The Routledge Handbook of Food Ethics.
Treemore-Spears, Lara J., J. Morgan Grove, Craig K. Harris, Lawrence D. Lemke, Carol J. Miller, Kami Pothukuchi, Yifan Zhang, Yongli L. Zhang. 2016. A workshop on transitioning cities at the food-energy-water nexus. Journal of Environmental Studies and Sciences doi:10.1007/s13412-016-0381-x
Harris, Craig K. 2015. NAFTA at 20: Impacts on Food, Agriculture, and the Environment. Cuaderno de Conflicto y Paz 3:10-14.
Zawedde, Barbara M., Craig Harris, Agnes Alajo, Jim Hancock, and Rebecca Grumet. 2014. Factors Influencing Diversity of Farmers' Varieties of Sweet Potato in Uganda: Implications for Conservation. Economic Botany January 2014; 68:337-349
Harris, Craig K. 2014. "Chocolate: Ethical Dimensions". Paul B. Thompson and David M. Kaplan (eds.) Encyclopedia of Food and Agricultural Ethics. Heidelberg: Springer-Verlag GmbH. 10.1007/978-94-007-6167-4_33-2
---
LINKS
---