Dr. Sunera Thobani (University of British Columbia) Lecture -"Contesting Islam, Constructing Race and Sexuality: The Inordinate Desire of the West"
Fri, November 10, 2023 3:30 PM at 303 International Center (and via Zoom)
Dr. Sunera Thobani (University of British Columbia) will deliver a lecture titled "Contesting
Islam, Constructing Race and Sexuality: The Inordinate Desire of the West" at 3:30p in 303
International Center (and via Zoom) on Friday November 10th.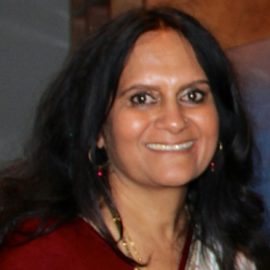 "I am a Professor in the Department of Asian Studies at the University of British Columbia. My scholarship is located at the intersection of the Social Sciences and Humanities. I study and work on critical race, postcolonial, transnational and feminist theory; South Asian women's, gender and sexuality studies; representations of Islam and Muslims in South Asian and Western media; South Asian Diasporic Films; Muslim Women, Islamophobia and the war on terror; intersectionality, social movements and critical social theory; colonialism, indigeneity and racial violence; and globalization, citizenship and migration."