Jodi Yelinek
Fixed Term Faculty
Assistant Professor
Health and Medicine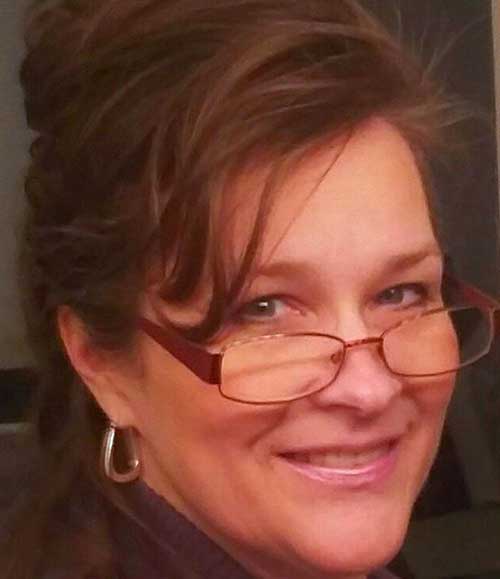 Assistant Professor
Department of Sociology
PhD, Michigan State University, 2016
428B Berkey Hall
509 E. Circle Drive
East Lansing, MI 48824
517-353-1979
BIOGRAPHY
Although Dr. Yelinek is not new to MSU, she is new to the department of sociology this fall (2019) and she is excited to be here! Dr. Yelinek earned her B.A. in sociology at Oakland University in 1990 and her M.A. in 1995 from Wayne State University, also in sociology with a concentration in marriage and the family. Dr. Yelinek's research interests at that time centered on ethnographic interviewing with couples that had been affected concurrently by substance abuse and the new presence of a child (either by adoption or by birth). She worked as a licensed therapist in Oakland and Genesee Counties and she applies that experience in her teaching of Society and Mental Health and Family Sociology courses. Dr. Yelinek earned her doctorate in human development and family studies (2016) at MSU.
Dr. Yelinek anticipates a full year of productive work with students as she teaches ISS courses (The Individual and Society: Cross Cultural Communication), as well as sociology courses including: Society and Mental Health, Family Sociology and Global Migration. Dr. Yelinek enjoys getting to know students, so she invites you to stop by and say hello!
---
CURRENT RESEARCH
Through her doctoral program, Dr. Yelinek's research interests included the intertwining of personal and family identity, blame perception, risk and protective factors and family resilience. In her dissertation research, Dr. Yelinek examined the role of partner perception in assessing blame or responsibility for job loss in a primary provider and how that perception affects the resilience of the family. Dr. Yelinek's family background includes Native American (Ojibwa), Northern European, and Eastern European and much of Dr. Yelinek's teaching and research in recent years has involved family sociology, society and mental health, cross cultural communication, cross disciplinary connections, and lifespan human development across cultures.
---
PUBLICATIONS
Yelinek, J.N. (2019, August). Introductory sociology online course revision.
Yelinek, J.N. & Griffore, R.J. (2019) Race of interviewer effects. Manuscript.
Yelinek, J.N. (2018, August). Parenting and family skills faculty guide.
Yelinek, J.N. (2018, March). Ethnicity, social class, and the family faculty guide.
Brown, J.N. (2017, October). Family theory faculty guide.
Brown, J.N. (2016). Effects of protective factors and the perception of blame in the
            development of family resilience in the case of job loss of a primary provider.
---