stef shuster
Assistant Professor
Health and Medicine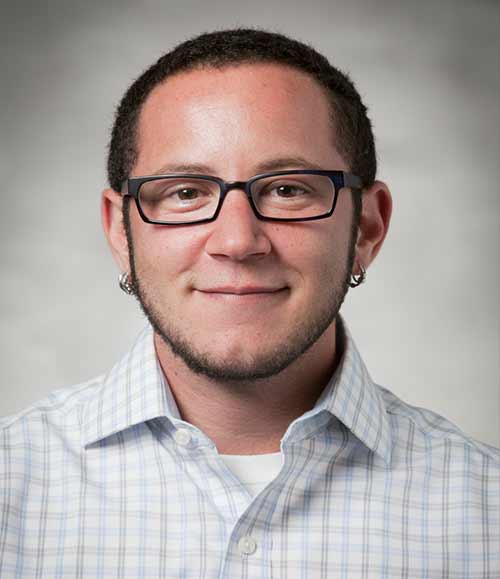 Assistant Professor
Department of Sociology
PhD, The University of Iowa 2014
434C Berkey Hall
509 E. Circle Drive
East Lansing, MI 48824
517-355-3349
CURRICULUM VITAE
stef shuster
---
BIOGRAPHY
stef m. shuster is an assistant professor in Lyman Briggs College and the Department of Sociology. They earned their Ph.D. in Sociology from the University of Iowa, with a certificate in Gender Studies, and their B.A. in Sociology from Indiana University, Bloomington.
Their current research and teaching areas are united by an overarching interest in how evidence is a social artifact that is constituted through social, cultural, and historical contexts. Across their projects, shuster asks: who constructs evidence, how does evidence confer authority to individuals and groups, and how is it mobilized by social actors? These dimensions of evidence are a centralized feature of shuster's scholarship in three domains including how: 1) medical providers negotiate evidence to make medical decisions within uncertain terrains; 2) social movement actors use evidence to make claims about social issues; and 3) language is used in interaction to regulate subjugated groups.
shuster currently serves on the editorial boards for the Journal of Health and Social Behavior and Gender & Society.
---
CURRENT RESEARCH
The social life of evidence is the subject of shuster's book manuscript, Trans Medicine: Uncertain Expertise in the "Treatment" of Gender (under contract with NYU Press). In Trans Medicine, they trace the development of this medical field from the 1950s to modern medicine to show how providers create and use scientific and medical evidence to "treat" a gender identity. But, why do medical providers have authority over gender? And, what might the consequences of how providers make decisions in trans medicine teach us about medicine in general? Trans Medicine offers a rare opportunity to understand how providers make decisions given widespread uncertainty while facing challenges to their expertise. In the process of negotiating these challenges in the "treatment" of gender, shuster shows how providers have acquired authority not only in this medical area, but over gender itself.
---
ASSOCIATED PROGRAMS
Lyman Briggs College

Faculty Affiliate, Center for Gender in Global Context
---
PUBLICATIONS
Campos-Castillo, Celeste, stef shuster, Denise Anthony, and Sarah Groh. 2020. "Warning: Hegemonic Masculinity May Not Matter as Much as You Think for Confidant Patterns among Older Men." Sex Roles. https://doi.org/10.1007/s11199-020-01131-3

Bodenheimer, Grayson and stef shuster. 2020. "Emotional Labour, Teaching, and Burnout: Investigating Complex Relationships." Educational Research 62(1): 63-76.

shuster, stef. 2019. "Performing Informed Consent in Transgender Medicine." Social Science & Medicine 226: 190-197.

shuster, stef. 2019. "Quaring the Queer in Appalachia." Appalachian Journal 46(1-2): 72-87.

shuster, stef. 2017. "Punctuating Accountability: How Discursive Aggression Regulates Transgender People." Gender & Society 31(4): 481-502.

shuster, stef and Celeste Campos-Castillo. 2017. "Measuring Resonance and Dissonance in Social Movement Frames With Affect Control Theory." Social Psychology Quarterly 80(1): 20-40.

shuster, stef. 2016."Uncertain Expertise and the Limitations of Clinical Guidelines in Transgender Healthcare." Journal of Health and Social Behavior 57(3): 319-32.
---
LINKS
Website: www.stefshuster.com
Twitter Handle: @stefshuster
---