Jennifer Lai
Graduate Students
Environment
Health and Medicine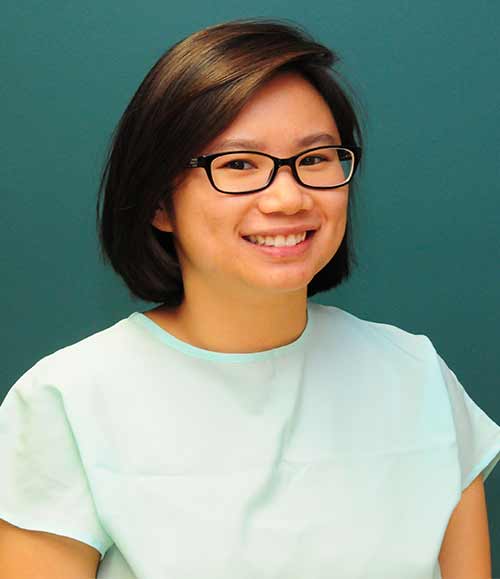 Graduate Student
Department of Sociology
M.A. Sociology, Michigan State University, 2016
B.S. Agricultural and Biological Engineering, Purdue University, 2010
466 Berkey Hall
509 E. Circle Drive
East Lansing, MI, 48823
CURRICULUM VITAE
Jennifer Lai
---
BIOGRAPHY
Jennifer is a PhD Candidate in the Department of Sociology. As a feminist scholar of scientific knowledge production, Jennifer seeks to understand the knowledge systems that underlie disciplinary and interdisciplinary scientific contexts. She is especially keen to identify whose perspectives have been left out of mainstream scientific discourses, and what forms of knowledge (e.g., formal, everyday) are assumed to be most credible, and why. Her investigation into these topics has contributed to a teaching and mentoring approach that focuses on mobilizing unique combinations of material and intellectual resources in higher education to support students' individual learning curves as they work towards becoming critical citizens and scholars.
For her dissertation, Jennifer is investigating how concepts like "the environment" are defined and enrolled into scientific explanations of disease across disciplines and over time. Prior to attending Michigan State University, Jennifer served two terms in AmeriCorps. She received her B.S. in Agricultural and Biological Engineering from Purdue University in 2010, and her M.A. in Sociology from Michigan State University in 2016.
---
ASSOCIATED PROGRAMS
Gender, Justice, and Environmental Change (GJEC)

Environmental Science and Public Policy (ESPP)

Environmental and Social Systems Modeling
---
PUBLICATIONS
Ruvalcaba, Angélica, Madeline Nash, Jennifer Lai, and Jihan Mohammad. Forthcoming. "Reclaiming Space: The Narratives of Female Doctoral Students of Color." Women, Gender, and Families of Color. Special Issue: Graduate Students of Color Reflect on Lessons Lived and Learned in the Academy.
Lai, Jennifer. 2019. Review of Arts of Living on a Damaged Planet, edited by Anna Tsing, Heather Swanson, Elaine Gan, and Nils Bubandt. Rural Sociology 84(4):853-856.
Gasteyer, Stephen, Jennifer Lai, Brittany Tucker, Jennifer Carrera, and Julius Moss. 2016. "Basics Inequality: Race and Access to Complete Plumbing Facilities in the United States." Du Bois Review 13(2):305-325.
---