Samantha Fox
Assistant Professor
Fixed Term Faculty
Environment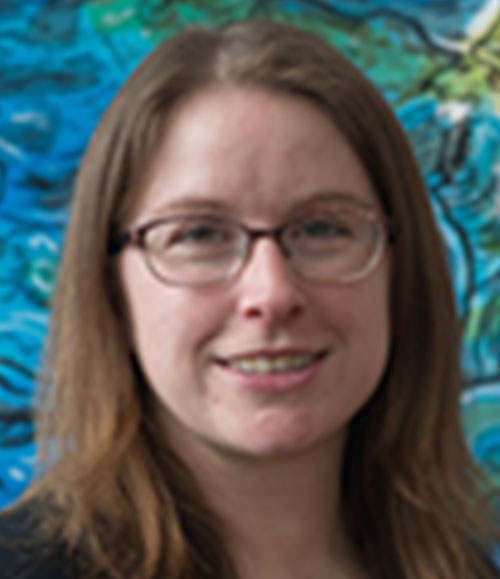 Assistant Professor
Department of Sociology
PhD, Binghamton University, 2017
429A Berkey Hall
509 E. Circle Drive
East Lansing, MI, 48823
517-355-3396
CURRICULUM VITAE
Samantha Fox
---
BIOGRAPHY
Samantha Fox is a fixed-term Assistant Professor in the Department of Sociology at Michigan State University. Dr. Fox's theoretical orientation is toward a world historical political economy perspective that transcends disciplinary boundaries. She is currently developing her dissertation On the Margins of a Mine, On the Margins of Capitalism: Indigenous Autonomy and Extractive Development in Guatemala into a book. This research examines practices of resilience and strategies of opposition to mining among indigenous and peasant communities. Samantha has published her work in the Journal of World-Systems Researchand Environmental Sociology. She was recently elected to serve as Councilmember to the American Sociological Association's Section on the Political Economy of the World-System (PEWS). Additionally, Samantha was recently appointed Associate Editor of the Canadian Journal of Development Studies. Dr. Fox's teaching tends toward the themes of politics, development, and environment. As an instructor Dr. Fox challenges students to think critically and creatively about the world's social problems with rigorous reading, writing, and discussion. 
---
CURRENT RESEARCH
Dr. Fox is currently working on a project in Northeast China with a research team. This research investigates the impacts of agricultural modernization on peasant householding and environmental conditions.
---
ASSOCIATED PROGRAMS
Asian Studies Center

Center for Latin American and Caribbean Studies

GenCen 
---
PUBLICATIONS
Forthcoming. "Book Review: Civilization Critical: Energy, Food, Nature, and the Future" Canadian Journal of Development Studies.
Under Review. "What is Green Racism? Racial Formation in American Environmentalism" Politics and Society
R&R. "Critical Praxis in Indigenous Communities Confronting Environmental Injustice in the Guatemalan Mining Sector" Environmental Sociology. 
"History, Violence, and the Emergence of Guatemala's Extractive Sector" (2015). Environmental Sociology1(3): 152-165.
---