Diversity, Equity, & Inclusion
Diversity Matters
At the College of Social Science, we believe that the quality of our academic programs, learning, and work environments, depends upon our capacity to uphold the principles of diversity, equity, and inclusion. We strive to cultivate an inclusive and welcoming college environment that celebrates a diversity of people, ideas, and perspectives.
MSU Sociology Issues A Call to Action
June 19, 2020
A Call to Action
We are appalled at the recent wave of police brutality and police-involved killings of Black people across our country.  We know these are not a new occurrence.  We also know that the violence visited on Black and Brown people at the hands of police is but one form of a pervasive structural violence that threatens their economic livelihoods, social well-being, and physical and mental health.
We are heartened and invigorated by the power of organized protests against police brutality and systemic racism in our country.  We proclaim our solidarity with Black and Brown people who have long been fighting against institutional discrimination, violence, and oppression.  Yet, we know that words—however strong and profound—ring hollow without bold, ethical action.
As such, we direct our sociological lens to our own department, recognizing that we must be better leaders, mentors, teachers, colleagues, and allies to our Black and Brown faculty, staff, and students.  In the near future, we will display here those changes that we will make to our department's culture, norms, policies, and practices.  We ask you to hold us accountable not for our words but for the impacts of our actions.
Signed,
MSU Sociology Faculty, Staff, and Graduate Students
College of Social Science's Diversity Champions of Sociology
Assistant Professor stef shuster, a College Diversity Champion, was featured in this video put out by the American Sociological Association:
Meet the Dean's Research Associates in Sociology
Rebecca Karam
I am a doctoral candidate at the City University of New York-Graduate Center in the Department of Sociology. My work examines how ethnic and racial minorities navigate their place in America's racial hierarchy while accounting for the increasingly salient role of religious identity in these processes. My dissertation project is entitled "Making Muslim Americans: Parenting Practices, Parochial Schools, and the Transmission of Faith Across Generations in Metropolitan Detroit." This ethnographic and interview-based project examines the intergenerational transmission of religion and parenting strategies among second-generation Muslim American adults. Despite Islam being widely stigmatized in contemporary America, I find patterns of upper-middle-class Muslim Americans assimilating socioeconomically without losing their religious identity. In 2019, I was awarded the Eastern Sociological Society's Candace Rogers award for my paper "Becoming American by Becoming Muslim," later published in Ethnic and Racial Studies. I have authored a forthcoming chapter in Arab Detroit which explores suburban parenting styles among American born Arab Muslims. I currently serve as a board member and web coordinator for Arab American Studies Association. 
Reason for Applying
I applied to the College of Social Science Dean's Research Associate Program at Michigan State University because I am impressed by the institution's dedication to fostering diversity, equity, and inclusion in the academy. As an Arab American woman and first-generation college graduate, I am sensitive to these issues and I look forward to growing as a more effective educator, researcher, and scholar within this scholarly environment.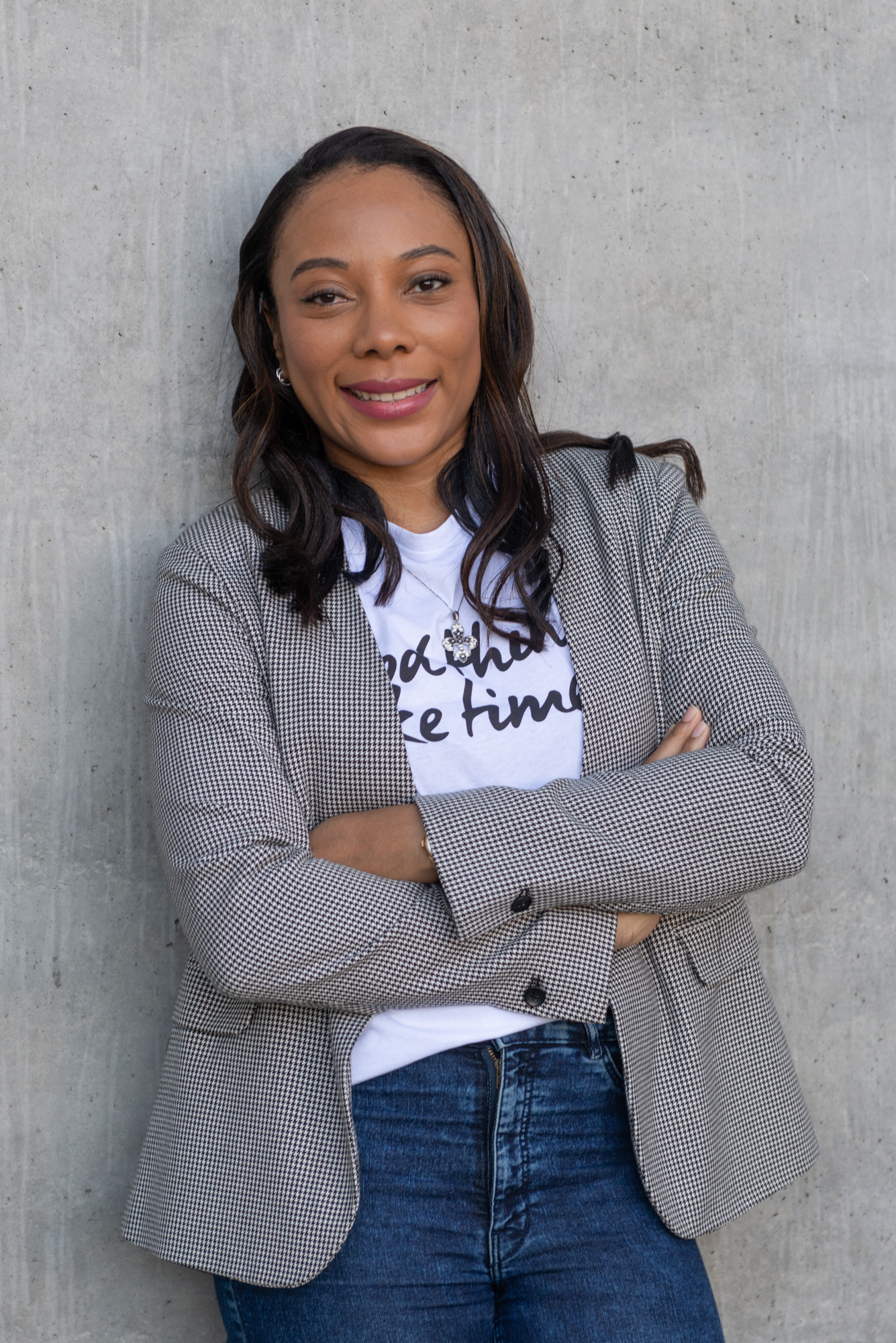 Monique D. A. Kelly
I am currently a PhD candidate in the Sociology Department at the University of California Irvine (UCI) and my research broadly focuses on racial and ethnic identities, attitudes, and inequality, as well as on immigration processes connected to those social dynamics. More specifically, my dissertation, "Jamaican Ethnic Oneness: Race, Colorism, and Inequality," analyzes racial and skin color stratification in Jamaica, the impact of an ideology of racial mixing on Jamaican's explanation for that inequality, and racial and nation-based identification. A chapter of my dissertation is published in Social Identities: Journal for the Study of Race, Nation and Culture, with others currently under review. My post-dissertation research agenda will continue to investigate race, colorism, stratification, and inequality comparatively within the black Diaspora.
Reason for Applying
I applied to the College of Social Science (CSS) Dean's Research Associate Program at Michigan State University, because: (1) the program has a strong reputation for being inclusive and striving for excellence among students and faculty, (2) the intentions of the faculty to produce well-rounded research strongly appealed to me, and (3) as the goal of the position is to transition into tenure-system positions at MSU, this demonstrated to me the commitment of the College to meet its aim of supporting and advancing diversity and equity in academia. By providing the opportunity for recipients to become a part of the academic community at the professorial level, the faculty are sending the message that this is a welcoming and progressive community. I expect to gain the time and support to build my research portfolio as well as to be mentored through my research and teaching pedagogy as I engage in the broader sociological community by challenging theoretical paradigms of race.
Additional Resources
Scholarly/Academic Suggested Readings

Abramovich, Alex, & Shelton, Jama. (Eds.). (2017). Where am I going to go?: Intersectional approaches to ending LGBTQ2S youth homelessness in Canada & the US. Canadian Observatory on Homelessness Press.

Arguello, Tyler. (2019). Queer social work: Cases for LGBTQ+ affirmative practice. Columbia University Press.

Bausum, Ann. (2016). Stonewall: Breaking out in the fight for gay rights. Penguin Random House.

Beauchamp, Toby. 2019. Going Stealth: Transgender Politics and US Surveillance practices. Durham, NC: Duke University Press.

Bilodeau, Brent, L., & Renn, Kristen, A. (2005). Analysis of LGBT identity development models and implications for practice. New directions for student services, 111, 25-39.

Brooks, Adrian. (2015). The Right Side of History: 100 years of LGBTQ activism. Cleis Press Start.

Bronski, Micahel. (2011). A Queer History of the United States. Beacon Press.

Connell, Raewyn. 2012. "Transsexual women and feminist thought: Toward new understanding and new politics." Signs: Journal of Women in Culture and Society 37(4): 857-881.

Dentato, Michael, P. (Ed.). (2017). Social Work Practice with the LGBTQ Community: The Intersection of History, Health, Mental Health, and Policy Factors. Oxford University Press.

Forstein, M. (2013). AIDS: A History. Journal of Gay and Lesbian Mental Health, 17, 40-63.

Halperin, David M. (2012). How To Be Gay. Cambridge, MA: Harvard University Press.

Irving, Dan. 2008. "Normalized transgressions: Legitimizing the transsexual body as productive." Radical History Review 100: 38-59.

Kattari, S. K., Kinney, M. K., Kattari, L., & Walls, N. E. (Eds.). (2020). Social Work and Health Care Practice with Transgender and Nonbinary Individuals and Communities: Voices for Equity, Inclusion, and Resilience. Routledge.

Meyerowitz, Joanne. (2009). How Sex Changed: A History of Transsexuality. Cambridge: Harvard University Press.

Rupp, Leila J., & Freeman, Susan K. (Eds.). (2014). Understanding and Teaching US Lesbian, Gay, Bisexual, and Transgender History. University of Wisconsin Press

Snorton, Riley C. (2017). Black on Both Sides: A Racial History of Trans Identity. Minneapolis: University of Minnesota Press.

Stone, Amy L., and Sarah Davis. (2019). LGBT Social Movements. Oxford University Press.

Valentine, David. (2007). Imagining Transgender: An Ethnography of a Category. Durham, NC: Duke University Press.

Wilber, S., Caitlin, R., & Marksamer, J. (2006). CWLA Best Practice Guidelines: Serving LGBT Youth in Out of Home Care. Child Welfare League of America.

 

Berlin, Ira. Many Thousands Gone: The First Two Centuries of Slavery in North America. Cambridge. Belknap Press, 2000 (2 nd edition).  

Berry, Daina Ramey. The Price for their Pound of Flesh: The Value of the Enslaved from Womb to Grave in the Building of a Nation. New York. Penguin, 2017.  

Byrd, Alexander X. Captives and Voyagers: Black Migrants across the Eighteenth-Century British Atlantic World. Reprint edition. Baton Rouge: LSU Press, 2010.

Christopher, Emma. Slave Ship Sailors and Their Captive Cargoes, 1730-1807. New York: Cambridge University Press, 2006.

Curtin, Philip D. The Atlantic Slave Trade: A Census. Madison, WI: University of Wisconsin Press, 1972.

Davis, David Brion. Inhuman Bondage: The Rise and Fall of Slavery in the New World. New York: Oxford University Press, 2006.

Diouf, Sylviane A. Dreams of Africa in Alabama: The Slave Ship Clotilda and the Story of the Last Africans Brought to America. New York: Oxford University Press, 2007.

DuBois, W.E. B. The Suppression of the African Slave Trade to the United States of America 1638-1870, ed. Henry Louis Gates, Jr. New York: Oxford University Press, 2014.

Eltis, David. The Rise of African Slavery in the Americas. New York: Cambridge University Press, 1999.

Hawthorne, Walter. From Africa to Brazil: Culture, Identity, and an Atlantic Slave Trade, 1600–1830. New York: Cambridge University Press, 2010.

Inikori, Joseph E., and Stanley L. Engerman, eds. The Atlantic Slave Trade: Effects on Economies, Societies and Peoples in Africa, the Americas, and Europe. Durham, NC: Duke University Press, 1992.

Kaplan, Cora, and John Oldfield, eds. Imagining Transatlantic Slavery. Basingstoke, UK: Palgrave Macmillan UK, 2007.

Klein, Herbert S. The Atlantic Slave Trade. 2 nd ed. New York: Cambridge University Press, 2010.

Lovejoy, Paul E. Transformations in Slavery: A History of Slavery in Africa, 2 nd edition. New York: Cambridge University Press, 2000.

Mannix, Daniel, and Malcolm Cowley. Black Cargoes: A History of the Atlantic Slave Trade, 1518-1865. New York: Viking Press, 1962.

Morgan, Jennifer L. "Accounting for the 'Most Excruciating Torment:' Gender, Slavery, and Trans-Atlantic Passages." History of the Present 6, no. 2 (October 2016): 184–207.

Mustakeem, Sowande M. Slavery at Sea: Terror, Sex, and Sickness in the Middle Passage. Urbana, Ill.: University of Illinois Press, 2016.

O'Malley, Gregory E. Final Passages: The Intercolonial Slave Trade of British America, 1619-1807. Chapel Hill, NC:  University of North Carolina Press, 2016.

Slave Biographies , slavebiographies.org.

Slave Voyages, slavevoyages.org.

Smallwood, Stephanie E. Saltwater Slavery: A Middle Passage from Africa to American Diaspora. Cambridge, Mass.; Harvard University Press, 2008.

Wheat, David. Atlantic Africa and the Spanish Caribbean, 1570-1640. Chapel Hill, NC: University of North Carolina Press, 2016.

Williams, Eric. Capitalism and Slavery. Chapel Hill, NC: The University of North Carolina Press, 1944.

Popular Suggested Readings/Video

Chauncey, George. (1994). Gay New York: Gender, Urban Culture, and the Making of the Gay Male World 1890-1940. New York: Basic Books.

Clare, Eli. The Marrow's Telling: Words in Motion. (2007). Homofactus Press.

Dawson, James. (2015). This Book is Gay. Sourcebooks, Inc.

Faderman, Lillian. (1991). Odd Girls and Twilight Lovers: A History of Lesbian Life in Twentieth-century America. New York: Penguin Books.

Feinberg, Leslie. (1997). Transgender Warriors: Making History from Joan of Arc to Dennis Rodman. Beacon Press.

Funk, Mason. (2019). The Book of Pride: LGBTQ Heroes who Changed the World. Harper Collins.

Garbacik, Jaimee. & Lewis, Jeffrey. (2013). Gender & Sexuality for beginners. Steerforth Press.

Heger, Heinz. (1994). The Men with the Pink Triangle: The True Life-and-Death Story of Homosexuals in the Nazi Death Camps. Alyson Books.

Jones, Cleve. (2016). When We Rise: My Life in the Movement. Hachette Books.

Moraga, Cherríe (1983). Loving in the War Years. Cambridge, MA: South End Press.

Reimer, Matthew & Brown, Leighton. (2019). We Are Everywhere: Protest, Power, and Pride in the History of Queer Liberation. Ten Speed Press.

Stryker, Susan. (2017). Transgender history: The Roots of Today's Revolution (2nd Ed.). Seal Press.

Teich, Nicholas, M. (2012). Transgender 101: A Simple Guide to a Complex Issue. Columbia University Press.

 

The African Americans: Many Rivers to Cross with Henry Louis Gates, Jr. Episode 1: The Black Atlantic (1500-1800 ). Directed by Sabin Streeter. PBS. Aired October 22, 2013

Africans in America: America's Journey Through Slavery.  Part 1: The Terrible Transformation, 1450-1750. PBS.

Blight, Douglas. Frederick Douglass: Prophet of Freedom. New York. Simon and Schuster, 2018.

Bob Marley and the Wailers. Slave Driver . Recorded 1972. Track 2 on Catch a Fire. Island Records.

The Book of Negroes. Writers, Lawrence Hill, Clement Virgo. Director Clement Virgo. BET. Aired February 16, 2015.

Dunbar, Erica Armstrong. Never Caught: The Washingtons' Relentless Pursuit of Their Runaway Slave. New York. Simon and Schuster, 2017.  

Feelings, Tom. The Middle Passage: White Ships, Black Cargo. New York: Dial Books, 2018.

Gerima, Haile, dir. Sankofa. 1993; Washington, DC: Mypheduh Films, Inc., 2003. DVD.

Hart, Phillip. Dark Passages: The Story of the Atlantic Slave Trade. PBS, 2016.

Hayden, Robert. "The Middle Passage" in The Penguin Anthology of Twentieth-Century American Poetry, ed. Rita Dove. New York: Penguin Books, 2011.

Hochschild, Adam. Bury the Chains: Prophets and Rebels in the Fight to Free an Empire's Slaves. New York: Houghton Mifflin, 2005.

Tyler Parry, "Lupe Fiasco's "Manillas" and the Material Culture of Anti-Black Violence ." Black Perspectives.

Roots. Part 1. Writers, Alex Haley, Lawrence Konner, Mark Rosenthal. Director Philip Noyce. The History Channel. Aired May 30, 2016.

"The Slave Trade and Abolition."  Historic England, historicengland.org.uk.